Register for InterVarsity Christian Fellowship Graduate, Postdoc and Faculty Community Group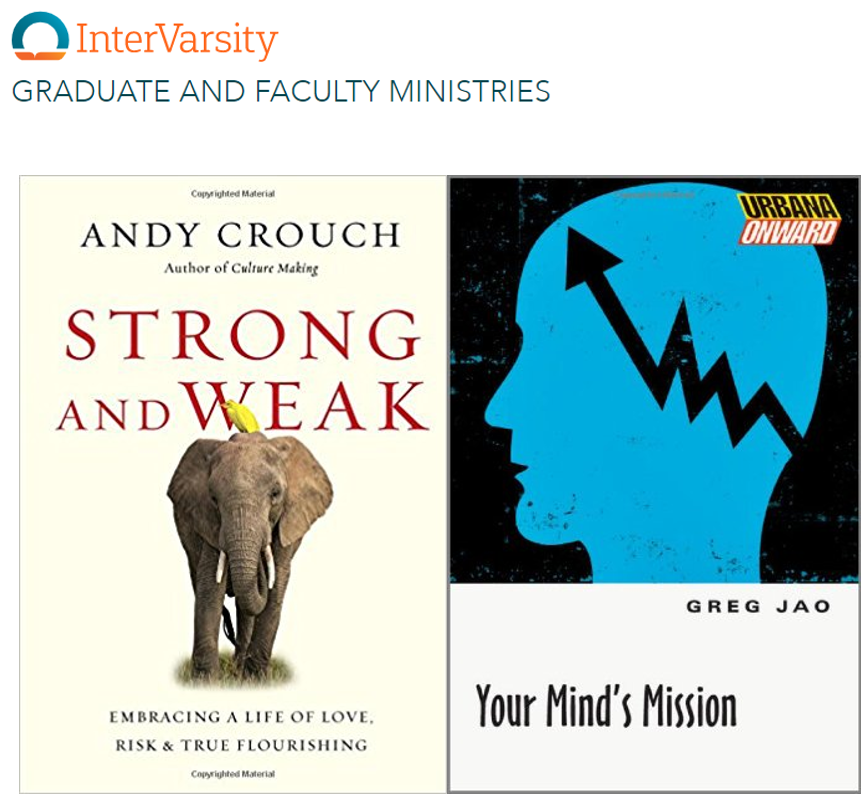 FAYETTEVILLE, Ark. – Calling all graduate and professional students, postdocs and faculty: It is hard enough to be a graduate student (even harder to be a postdoc or faculty) and manage a healthy work-life balance. Add to that the pressure to exceed expectations in an environment filled with uncertainty. How then do we thrive? Or even survive? Does it get any easier after grad school?
Sometimes, it helps us cope when we know we are not alone, that others face similar struggles, that what we are experiencing is in fact "normal" while our specific situation is unique. Whether you are in your first or last year of grad school, or a professional in academia, you are welcome to come and learn from and encourage each other. We will learn how to embrace the paradox of being both "Strong and Weak" in all areas of our lives. We will also explore how to develop our "Mind's Mission" through two book studies and Bible study. No prior knowledge is needed. Books will be provided. This group is also a great way to diversify your network.
Biweekly group meetings (via Zoom) start the week of the Jan. 18. Zoom link and specific date and time will be sent to participants after registration is completed. Please register here if you wish to attend for the spring semester. Late registration deadline: Jan 25.
We look forward to journeying with you.