Police accidentally locked up innocent man in mental hospital for over two years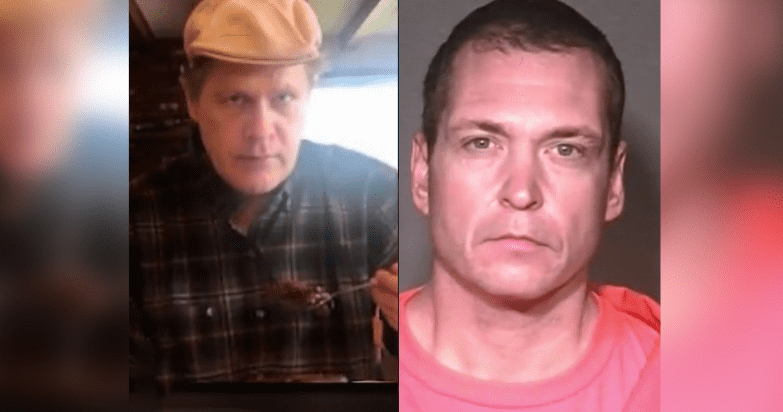 What happened to a homeless man in Hawaii is something that nightmares are made of. Officials in Hawaii wrongly arrested Joshua after mistaking his identity for someone else's who had actually committed a crime. If that wasn't enough, they locked him up in a mental hospital and only realized their mistake nearly three years later. Hoping to make things right without stirring up much attention, they released him with just 50 cents in his name. But the Hawaii Innocence Project was not ready to let the officials get away with the injustice they had caused the innocent men and hence filed a court petition to set the record straight. 
The petition, which was filed on Monday, August 2, night, asks a judge to vacate the arrest and rectify Joshua Spriestersbach's records. It also details the predicament Spriestersbach was forced into by cops which began in 2017 when Spriestersbach fell asleep on a sidewalk while waiting for food outside a Honolulu shelter. A police officer arrived at the spot and woke up the man and took him into custody. At the time, he assumed that the officer was arresting him for flouting the city's ban on sitting or lying down on public sidewalks. But he couldn't be further from the grim truth that the officer had mistaken him for someone named Thomas Castleberry, who had an outstanding warrant from a 2006 arrest for drug crimes.
The Hawaii Innocence Project revealed that Spriestersbach and Castleberry didn't know each other and that they had never even met. Moreover, at no point did Spriestersbach claim to be Castleberry. The more he tried to explain his innocence, the more he was ignored and finally declared to be delusional. "The more Mr. Spriestersbach vocalized his innocence by asserting that he is not Mr. Castleberry, the more he was declared delusional and psychotic by the HSH staff and doctors and heavily medicated," read the petition. "No one would believe him or take any meaningful steps to verify his identity and determine that Mr. Spriestersbach was telling the truth – he was not Mr. Castleberry."
Spriestersbach's lawyers pointed out that their client's identity could have been easily confirmed by comparing his fingerprint and photograph with Castleberry's but no one did that. Instead, they threw him in the Hawaii State Hospital years and forced him to take psychiatric drugs. which he didn't even need. It was revealed that neither the hospital staff nor Spriestersbach's own public defenders believed him for two years and eight months, until a hospital psychiatrist finally listened. After hearing his claims, all it took were a few Google searches and phone calls to confirm that Spriestersbach was on another island when Castleberry's initial arrest happened.
Apparently, the real Castleberry, a 49-year-old man, had been incarcerated and has been in the Spring Creek Correctional Facility in Seward, Alaska since 2015. It was in January 2020, that they finally let the man go but even then they did not compensate for the damages they had done to him. Two months after this, he finally contacted his family and began living with his sister in Vermont. Spriestersbach's sister said that he was "a shell of his former self, he was overly medicated, and looked like he'd been through hell."
The co-founder of the Hawaii Innocence Project, Ken Lawson alleged, "He's (Spriestersbach) so afraid that if he leaves the property where his sister lives, that they're going to take him and not release him again." Criticizing the police, state public defender's office, state attorney general, and the state hospital, the Hawaii Innocence Project said that all parties "share in the blame for this gross miscarriage of justice."