Over 3% of Arkansas' population vaccinated so far, 60% of pharmacies complete Phase 1-A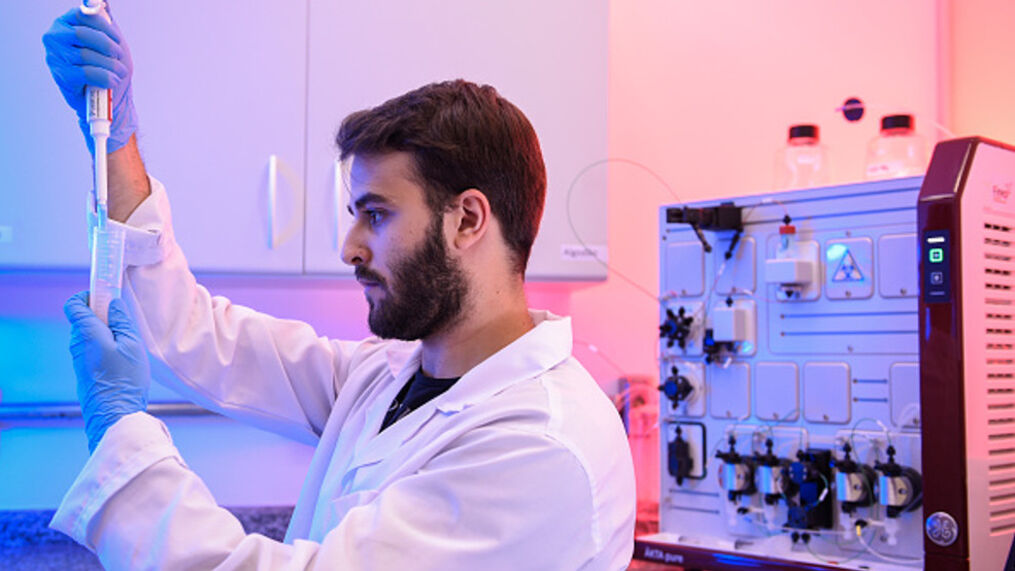 Arkansas –  Arkansas pharmacies are seeing successful vaccination rates after a public-private COVID-19 vaccine partnership launched last week.
Of the approximately 770 pharmacies located across Arkansas, 212 are participating in 73 of the 75 counties in the state.
"The number 212 is not coincidental, 212 is the boiling point of water, and so we are bringing the heat to this virus to stop its spread," said CEO of the Arkansas Pharmacist Association, John Vinson.
Vinson said access to the vaccine is important, and with 95% of Americans living within five miles of a pharmacy, the partnership makes sense. He said beyond the convenience and access, the relationships formed with pharmacists within your community matters.
"The number one thing that helps a person decide if they want to use a vaccine or not is access to education, and to understand what the risks and benefits are for that service," Vinson said. "It's more meaningful when somebody that you trust provides the information you need to make a good decision about whether to be vaccinated or not."
The New York Times recently released a report placing Arkansas as having the 7th worst vaccination rate, but health officials said those numbers were inaccurate.
"It was identified this week that there was a challenge with a data feed from the Arkansas Department of Health to the CDC that they're working to resolve," Vinson said.
Health Secretary, Dr. Jose Romero, said the state has actually administered about 40% of their vaccine allotment so far, placing Arkansas at number 14 nationwide. He said over 3% of the population has been vaccinated so far.
Due to the inaccurate information, the Pharmacist Association was prompted to survey the 212 participating pharmacies that received their first doses last week. The 174 respondents reported they have received 50,379 total doses of the Moderna and Pfizer vaccines, and administered 27,333 of the doses by January 10. That's a 55% vaccination rate among the vaccinating pharmacies in Arkansas, with more than 10,000 of those total doses just arriving at pharmacies on January 9.
Based on their experience of declining appointments and inquiries from healthcare workers, the survey also indicated 60% of the pharmacies have completed Phase 1-A, and the remaining 40% have more clinics this week. According to the state's Attestation of Completion, a county is considered to have completed Phase 1-A when 80% of the county's health workers have either been vaccinated or have been offered a vaccine.
"You look at us compared to North Dakota and West Virginia, some of the states that have the highest vaccination rates of doses received, and at least in the community pharmacies were in the top five in the nation," Vinson said. "We're doing a great job of getting those vaccines used as quickly and safely as possible."
He said they're not only seeing great results data-wise but they're also making huge strides in the lives of those who are receiving the vaccine
"The stories that I'm hearing from the field, about pharmacists who have vaccinated a worker who hasn't seen their mom in eight months because they didn't want to put their at risk parent at risk from infection, or the dentist who has tears in their eyes as the pharmacist shows up to provide a vaccine, to provide protection for the dentists or the dental hygienists and their staff," Vinson said. "For the governor to partner with us, to have that opportunity to provide that service to our other friends and neighbors in our state, it's just a great opportunity."
One of the participating pharmacies is Express RX. They're working to provide vaccines for those eligible in rural and urban locations across Arkansas. Depending on the store, pharmacists will administer either the Pfizer BioNTech or Moderna COVID-19 shots.
Jonas Strobel is the pharmacist in charge at Express RX in Paris. He said what their doing is providing access for those who may otherwise get left behind.
"In Logan County, we're one of only two facilities that are administering the vaccine," Strobel said. "It's much easier to get into a pharmacy to get the vaccine than it would be to schedule appointments, go to the doctor and get it that way."
Strobel said they just received the vaccines last week, and right now they have more demand than what they have available. As of Wednesday, they had about 110 vaccines on hand, and each one was already accounted for. A new shipment is expected next week, but Strobel said those already spoken for as well just based of their waiting list.
"Each dose of vaccine that we are able to get from the state right now, we're able to get to somebody, so they're not, you know, going to waste or anything like that," he said.
Next week Arkansas moves into a portion of Phase 1-B, which includes educators and those age 70 years or older. That's an additional 443,000 potential Arkansas who will be able to get vaccinated.
"It's going to be interesting that they open it up to such a large group on kind of such short notice, but I think we're gonna be able to handle it well," Strobel said.
Those intending to use Express RX can sign up for the waitlist on their website. Strobel said they'll fill out a form to be put into their database, and as more doses become available, the pharmacy will contact the patients to schedule an appointment.
"Everybody just needs to be kind of patient, I know, so many people want to get this vaccine right now, and we are giving them as fast as we can," Strobel said.
Keeping up with the demand has been a challenge for most participating pharmacies. Vinson believes the pharmacies are prepared to handle the influx of new patients, but what's holding them back is the limited amount of vaccine they're allotted.
"There really is a shortage, there are not enough doses yet to vaccinate everybody that we want to vaccinate," Vinson said.
On the bright side, Vinson said manufacturing is ramping up, and soon the federal government will release a supply of doses they've been stockpiling. Dr. Romero said a third vaccine could soon be approved as well, which should take a lot of strain off the vaccine shortage. He's waiting for further information on what Phase 1-B allocation looks like from the Department of Health.
"We think that the health department will enroll more pharmacies and more clinics and be able to provide more vaccine to those in need, and those who are eligible for the vaccine," Vinson said.
Another plus, according to Vinson, is that the more people needing vaccines should make it easier for the pharmacies to vaccinate faster.
"When you have six doses in a vile or 10 doses in a vile, it's easier to schedule all those within that short amount of period of time you have to give those doses so that none of them expire or get thrown away," Vinson said.
Arkansans in Phase 1-B should check their pharmacy's website to learn how to schedule an appointment. Vinson said there's likely already a waiting list for next week, so they may need to wait a week to 10 days before scheduling an appointment.
"I'm confident within two or three more orders of vaccines, we will have the vaccines we need for the vast majority of patients who want one in 1B," he said.
The vaccines are free, but those who have insurance should bring their information. The providers will bill insurance to cover the administration fee for their time to provide the service. Those who do not, however, will still be able to receive the vaccine. The pharmacies can submit information to the federal government and be reimbursed for their time for the administration.
Soon Sylvan Hills United Methodist Church in Sherwood will be serving as a Little Rock metro mobile distribution site as well. The Baptist Health Community Outreach office will let them know more about dates and details as soon as they become available. According to the Arkansas Conference of the United Methodist Church, this past weekend Central United Methodist Church in Fayetteville served as a distribution site for more than 600 vaccines given as a partnership with local pharmacists.
Bishop Gary Mueller, a member of Governor Asa Hutchinson's COVID-19 Economic Task Force, stated, "It is our duty as Christians to promote safety and well-being for our brothers and sisters who desperately need this vaccine. Our faith must be coupled with wisdom and action. I am thrilled that our churches are being utilized to potentially save lives."