New Seat Reservation System Available for Mullins Library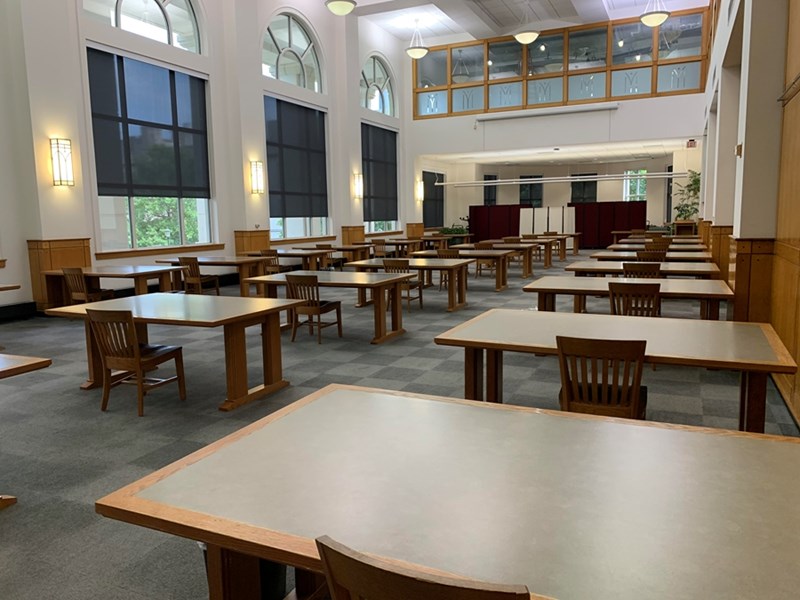 FAYETTEVILLE, Ark. – Mullins Library has introduced a new digital reservation system for some seats on Levels 1 and 2. Other seating will remain available on a first-come, first-served basis.
Seats available for reservation are located on Level 1 and in the Walton and Hodges Reading Rooms on the lobby level. All reservable seats are marked with a QR code and can be booked in 4-hour time slots. Furniture has been arranged to facilitate social distancing, and patrons are asked to please not move tables or chairs at this time.
Levels 3 and 4 of Mullins Library are unavailable at this time due to ongoing construction.