Mother faked her adopted son's illness, put him on a wheelchair and feeding tube for money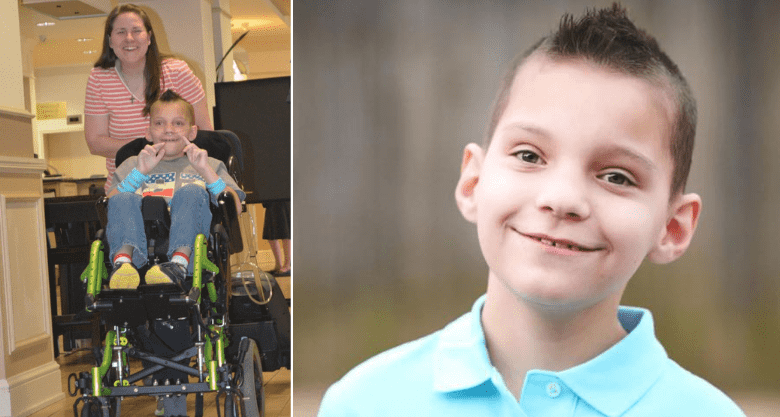 At the expense of their son, a couple from Arkansas fooled the public and duped thousands of dollars out of them after faking the boy's medical condition. The boy's mother, Kristy, and her husband, Erik, are being sued for fraud after lying about their adopted son's health. They are also accused of giving him medicines and treatment that he never needed.
It was in 2014 when the couple adopted the boy, Louie. Over the years, Kristy actively campaigned for the boy's health, and their story was widely covered. Love and support poured in for Louie, who was often pictured in a wheelchair and put on a feeding tube.
Kristy would lie and say that Louie was in "significant and persistent" pain. And this led to the little boy being unnecessarily given drugs like fentanyl and morphine. Not only did the mother give doctors the wrong information, but she also went as far as placing the boy on an end-of-life care plan.
Through the web of lies, Kristy racked up $32,000 in cash, gifts, and other services. Officers met Louie and even parades were held just for the young boy.
Kristy also appeared in interviews that aired on the national news, where she unabashedly pelted out information about her son dying and being ready to see Jesus. "He doesn't dread coming to the hospital, he doesn't dread going under anesthesia," she said about her adopted son in one interview.
Years after the fake treatments, court documents now reveal that there are six doctors who believe Kristy fabricated the whole thing. One of Louie's primary doctors, Dr. Meghan Repp, first started having doubts when she was seeing inconsistencies in the pain and symptoms. When Dr. Repp stopped one particular treatment and thought Louie would not make it much longer, she grew even more doubtful of the boy's illness when he survived.
Back then, Kristy also made a strange remark and said he "did a bad job of dying." Earlier, Louie was "small, appeared to be malnourished, was quiet and kind, often in a wheelchair and on oxygen." But after he was placed in foster care, there was a noticeable difference in him.
"He had gained approximately seven pounds and was walking and jumping and was not on oxygen," Dr. Repp said. Kristy and Erik lost custody of the boy in 2019. The Human Services Department received a tip through the child abuse hotline, which led to Louie being taken away from the couple.
Following the incident, doctors also noted that the entire ordeal was the result of "Munchausen syndrome by proxy" or Factitious disorder, which is defined by Mayo Clinic as a disorder where someone deceives others by looking sick, by purposely getting sick, or by injuring themselves.
In July 2021, Kristy was charged with first-degree child endangerment, a Class D felony. The Arkansas Attorney General's Office is suing her and her husband for fraud in connection with collecting thousands of dollars by faking her adopted son's medical condition.