Men's Tennis hosts Memphis in non-conference matchup on Sunday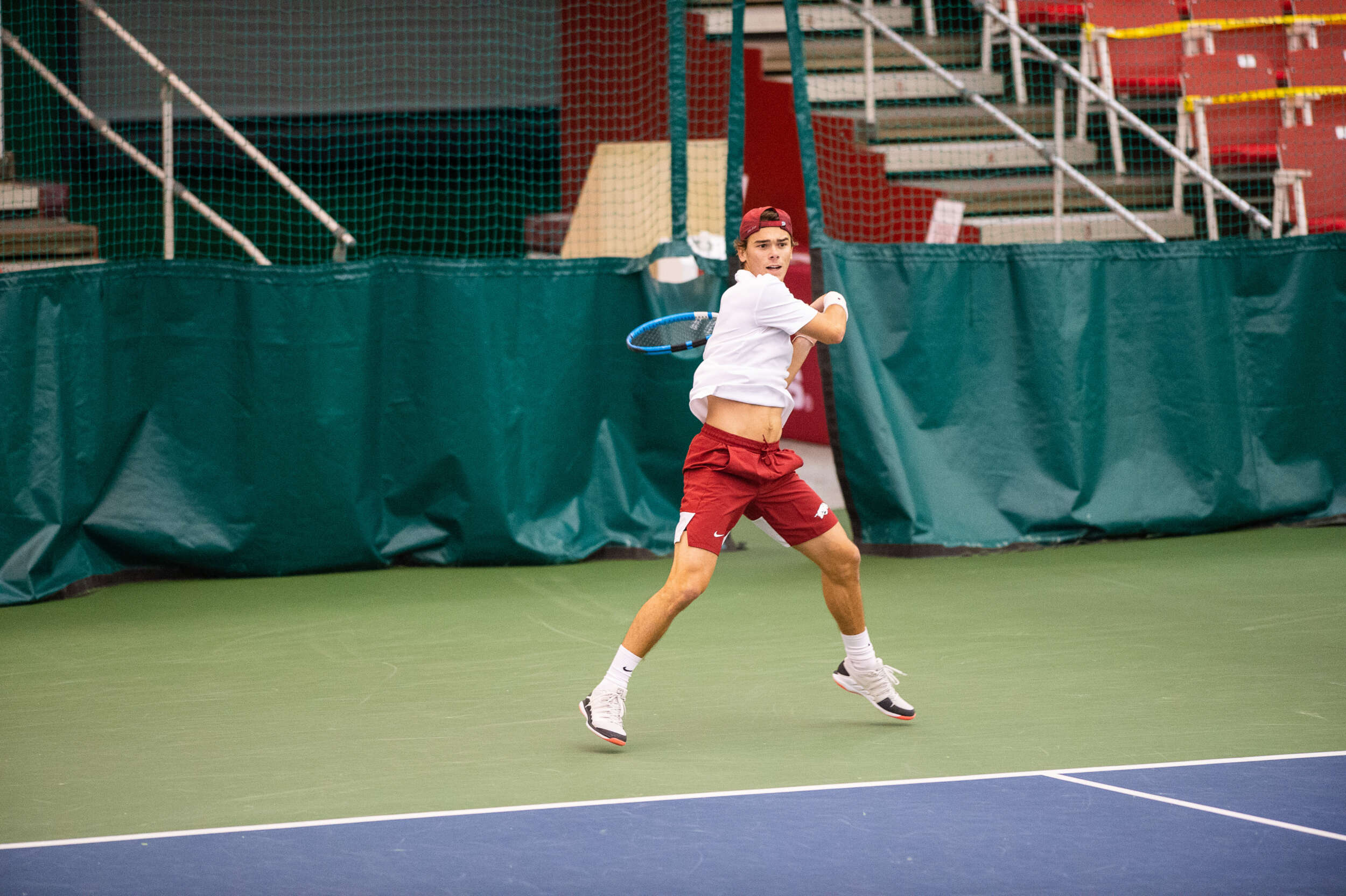 FAYETTEVILLE, Ark. – Razorback Men's Tennis (6-3, 0-1 SEC) returns to action with a non-conference matchup against No. 25 Memphis (4-1) on Sunday, Feb. 28. First serve in Fayetteville is set for 1 p.m. CT.
Match 10 Info
Opponent: Memphis Tigers
Date: Sunday, Feb. 28
Time: 1 p.m. CT
Location: Billingsley Tennis Center
Live Stats: bit.ly/2NNXjof
PlaySight: bit.ly/38RMCc9
Last Time Out
The Razorbacks fell in their SEC opener against Ole Miss on Sunday, Feb. 21. After dropping the first set on court four, Melvin Manuel bounced back with a 6-4 win in the second set. However, he was eventually edged by Simon Junk in the tiebreaker, 10-8. Enrique Paya also worked to a third set tiebreaker, splitting the first two sets with Jakob Cadonau, 4-6, 7-6 (7-3). The pair battled to an extended tiebreak before Cadonau won it by a score of 11-9.
Scouting the Tigers
Memphis brings a 4-1 record to Fayetteville with wins over No. 17 Ole Miss and Vanderbilt. The Tigers are led by James Story who holds a 3-1 record at the No.1 spot, while David Stevenson and Oscar Cutting both hold four wins in singles. The doubles duo of Jan Pallares and Patrick Sydow is currently undefeated at the No. 2 position.
Quick Hits
>> The all-time series sits at 1-2 in favor of the Tigers. However, the Razorbacks won 4-3 during last year's shortened season.
>> No. 72 Alex Reco is currently 7-1 this dual season, including a 5-0 record at the No. 2 spot and two nationally ranked wins.
>> The doubles duo of Reco/Rousset and Dominguez Alonso/Paya lead the Hogs with five wins in doubles action.