Malco reopens Springdale location as vaccinations rise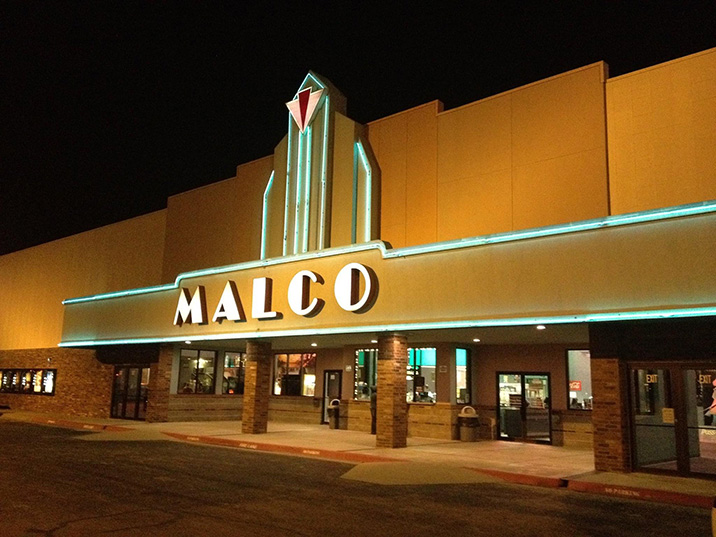 FAYETTEVILLE, Ark. – While all the news for the film exhibition industry isn't exactly rosy, there does seem to be a light at the end of the tunnel as more and more people are vaccinated across the state and nation.
Locally, the good news is that Malco Theaters Inc. is reopening its Springdale Cinema Grill today, making it the third of the Memphis-based company's four Northwest Arkansas theaters to reopen. The Rogers Pinnacle Cinema has yet to reopen.
Some folks are getting back into theaters. "Godzilla vs. Kong" is considered a hit for Warner Brothers, raking in $87.6 million domestically and $406.7 million worldwide, despite the fact HBO Max subscribers also have had home access to the film since it opened.
The selection of new blockbusters in theaters continues to be sparse at the moment, but prospects are looking up on that front as well with "A Quiet Place Part II" and Disney's "Cruella" set to debut May 28, "Fast and Furious 9" opening on June 25, and Marvel's "Black Widow" on July 9. So, some sort of normalcy for summer movie season does seem to be on the horizon.
Speaking of the Fast and Furious franchise, Malco theaters are gearing up for the ninth film in the franchise by re-releasing all the films back in theaters on a weekly basis starting today with 2001's "The Fast and the Furious."
Here's is the rest of the schedule:
May 5 — 2 Fast 2 Furious
May 14 — The Fast and Furious: Tokyo Drift
May 21 — Fast & Furious
May 28 — Fast Five
June 6 — Fast & Furious 6
June 11 — Furious 7
June 18 — The Fate of the Furious
While the franchise has grown a bit long in the tooth for me, anything that might get fans excited about going back to the movie theater is more than welcome.
I enjoy watching movies at home, but there really is no place better than the theater to enjoy a movie where you can let the worries of the world drift away for a few hours and become immersed within the story that you are watching.
A good theater experience makes every movie at least 20 percent better in my very unscientific estimation. I'm looking forward to getting back in the theater where I can enjoy movies the way they were designed to be seen — on the big screen.