Legendary University of Arkansas men's track and field coach John McDonnell passed away on Monday evening in Fayetteville at the age of 82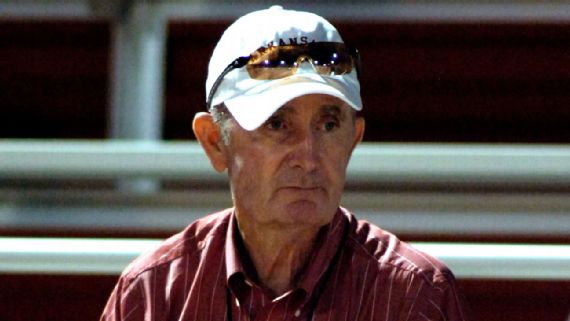 Fayetteville, Ark. – Note that the following is a statement from the McDonnell family regarding the death of Coach McDonnell:
"It is with profound sadness that the McDonnell family announces our beloved husband, father, and brother, John McDonnell, transitioned to Heaven with our Lord and Savior at 10:54 pm on Monday, June 7, 2021.
He passed away so peacefully, enveloped in the love of his family and friends. He could have settled anywhere in America after emigrating from Ireland, but chose to call Northwest Arkansas home because as he often stated, this was 'God's Country'.
His career speaks for itself, but what truly spoke was his love for God, serving others, and his limitless generosity. We want everyone to know how thankful he was for the support, love, friendship, and depth of opportunities he received throughout the years.
While the world has lost an extraordinary man, we not only mourn his loss, but wholeheartedly celebrate that God allowed people around the world to be touched and impacted by his gifts of faith, love, and inspiration. His legacy and spirit will forever live on through his family, friends, colleagues, and athletes."