Keeping Thep Thai Alive: Owner Struggles to Keep Local Restaurant Open During COVID-19 Pandemic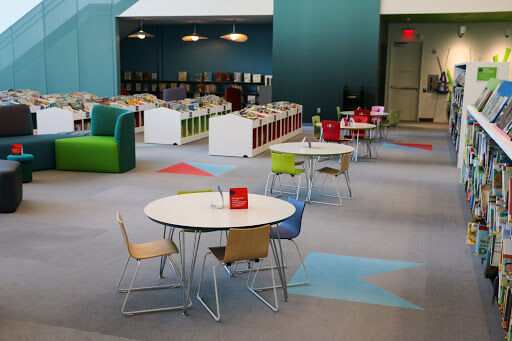 FAYETTEVILLE, Ark. – Behind the brick and wood façade of Thep Thai Restaurant in Fayetteville, 45-year-old Tepthida Gingsumrong prepares pork larb and egg drop soup for a family of six. At 10:30 a.m. on this Monday in early February, the spicy pork salad and soup is the first meal to be cooked in the restaurant. And this particular family of employees, though not blood-related to each other, is the first to taste the fruits of the restaurant owner's labors each day.
In August 2020, the atmosphere at Thep Thai was much more somber. Gingsumrong had just laid off four employees over the summer, and she and her employees were struggling to keep their restaurant afloat. She had to look each of her eight employees in the eyes and have an honest conversation with them about potentially closing Thep Thai for good.
"I almost gave up, but I looked at my employees and I couldn't," Gingsumrong said. "I'm glad I didn't. We're like a family."
They are the only family in the U.S. for Gingsumrong, who emigrated from Thailand in 2010, and her two daughters. But this family's strong bond might not be enough to balance out the financial burden and operational difficulties Thep Thai has faced since the beginning of the COVID-19 pandemic.
When restaurants were forced to shut down in-person dining in March 2020, Gingsumrong and her employees also had to compensate for distributors' inability to provide food for the restaurant by searching for and buying supplies at stores throughout Northwest Arkansas.
Necessities including gloves, masks and rice were marked up to two or three times their original prices. The extra costs continue to be detrimental, with the restaurant making about 25% less in daily sales than before the pandemic for an extremely small profit margin, Gingsumrong said.
Even the simplest day-to-day tasks at the restaurant are difficult with strict COVID-19 guidelines, said Sataphon "Sang" Sanders, one of the cooks at Thep Thai.
"It's hard to talk to others in the kitchen with masks on," Sanders said. "There's too many steps for everything, and you have to be careful too much."
Despite setbacks, Gingsumrong is wary to take out any federal loans for assistance because she would have to pay them back with interest, and she thinks the potential future debt is not worth the risk. Her business already faces an unsure future as the restaurant's survival continues to hang in the balance.
The Family in Family-Owned Business
Gingsumrong never pictured herself working in the restaurant business. When she moved to the U.S. from the Udon Thani Province of Thailand in 2010, she was studying for her doctorate in water conservation and management at the Asian Institute of Technology. She hoped to continue her research in environmental sustainability in Thailand, but she was studying abroad in Arkansas when she met her now ex-husband. They got married, had their first daughter, and opened Thep Thai in 2011 to support their growing family.
"The first year I moved here I really thought about getting a job with my degree, but at that time I had my first baby," Gingsumrong said. "You spend a lot of time working, and you spend a lot of time with the baby. Now, I just want them to have a good education instead of myself."
When the couple divorced in 2018, she bought the restaurant from her ex-husband, and he moved back to Thailand. Today, she alone supports her eight- and nine-year-old daughters, along with the Thep Thai employees.
Gingsumrong stopped hiring a babysitter when the pandemic started, to save money and avoid the spread of the virus. She now takes her daughters to work on the weekends, where they stay from open to 5 p.m. During school breaks, they stay at the restaurant from open to close.
When they are at the restaurant, Gingsumrong's daughters pass time by helping prepare spring rolls, cultivating basil, cilantro and onions in the restaurant's garden during the summer, and playing in the dining area or running a lemonade stand outside the restaurant when the weather is nice. Gingsumrong's oldest daughter, Sequoia, is also learning to input online orders for the restaurant on an iPad.
On weekdays, Gingsumrong goes to work directly after taking her daughters to school, and she leaves at 3 p.m. to pick them up. Since she has to leave the restaurant early, other employees help out with ordering ingredients from distributors.
Sanders helps with online ordering and assists Gingsumrong with opening the restaurant in the mornings. She doesn't mind coming in to work early or helping to take care of Gingsumrong's daughters.
"She helps me a lot, too," Sanders said. "If I ever have a problem, I call or text her. She's like a sister. It's awesome for me to have a family here with other Thai people."
One of Many
Gingsumrong has thought about selling her business, finding another job or temporarily moving back to Thailand with her kids, she said. She keeps the business running for employees like Sanders, but the thought still crosses her mind. Surviving as a family-owned restaurant during the pandemic has not been easy, and Thep Thai is just one of many businesses struggling to stay afloat.
Revenue in 2020 for Fayetteville's full-service restaurants was $30 million less than in 2019, about a 20% decrease, said Zane Chenault, chief economic development officer at the Fayetteville Chamber of Commerce. Limited capacity severely impacts revenue for restaurants, and some, including Thep Thai, have such small dining areas that it is not worth it to open them to dine-in services. Operating only with to-go and takeout orders, without dine-in revenue, hurts such restaurants and their employees further.
"It's not just restaurant owners who are hurting," Chenault said. "Tip your wait staff. That includes delivery and takeout."
Tipping has a different impact at restaurants like Thep Thai, where tips go back to the restaurant's coffers to support the employees' above-minimum hourly wages. If the restaurant is busy, which does not happen as often as it did before the pandemic, Gingsumrong splits some of the tips to share with all of the employees.
Declining restaurant revenues have also contributed to the unemployment crisis. The Paycheck Protection Program, a Small Business Administration-backed loan to supplement employees' wages during the pandemic, is a federal attempt to combat the problem. Its recent second round of funding and potential for loan forgiveness continues to help places like Thep Thai, but even using PPP loans, it is difficult for Gingsumrong to operate with her current profit margin.
Although the future of Thep Thai may be uncertain, for Gingsumrong, the present is assured. Each day, she works hard to care for her family, provide for her employees, and make high-quality, authentic Thai food for the Fayetteville community.
"Many times I am tired and feel so deep blue, but I never give up," Gingsumrong said. "I look at my employees, and we're like a family."