Greetings of Gratitude for Campus Dining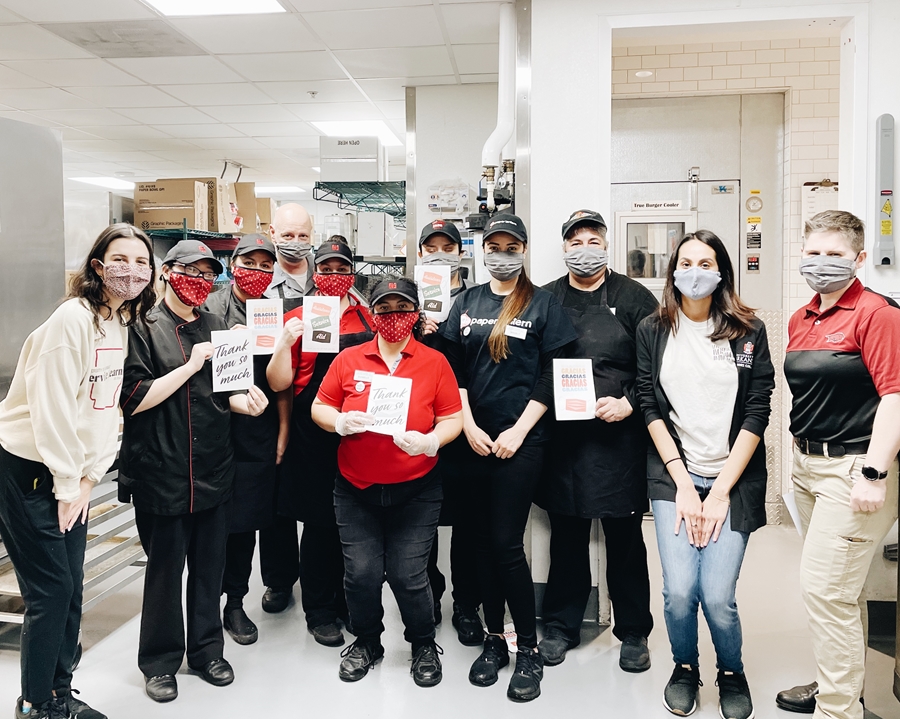 FAYETTEVILLE, Ark. – It has been a week of associate appreciation for the Food on The Hill team! Not only did they internally recognize their associates during the week of the winter storm, but two employees from university's Service Learning Initiative arrived at each dining location's preservice meeting with 450 handwritten notes of appreciation for every single one of the Food on The Hill associates, some written fully in Spanish.
The letters captured a different student's gratitude for the team's dedication to continuing to safely serve them during this pandemic and for helping to keep this campus running. Seeing the dining team being recognized by their students was the best way to end the week!