GOP Senator calls for Fauci resignation, full investigation into COVID-19 origins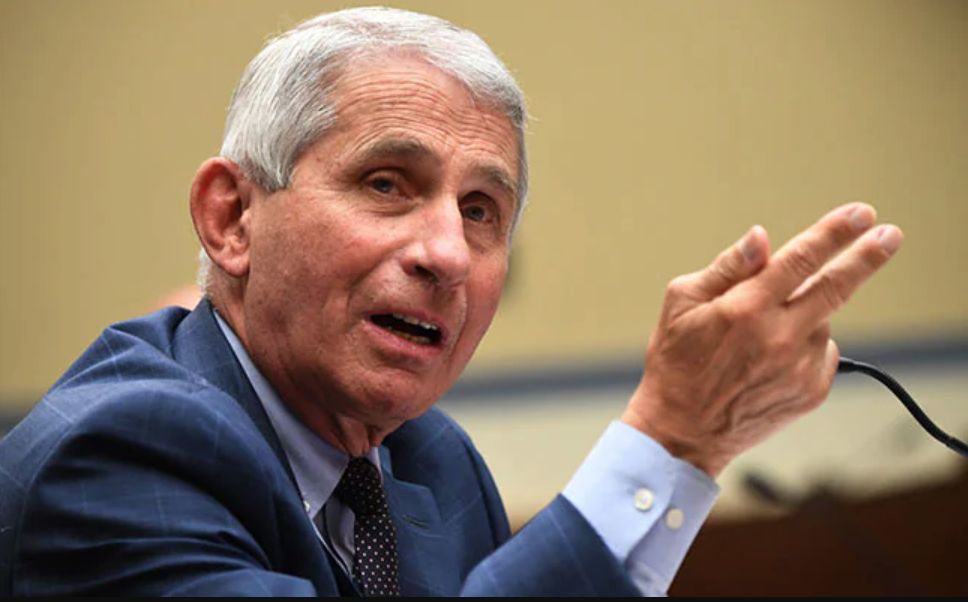 Dr. Anthony Fauci, already in hot water over the release of thousands of emails by FOIA request, is now being pressed to resign from his office as Director of the National Institute of Allergy and Infectious Diseases. Fauci is the highest-paid bureaucrat $417,608.
Senator Josh Hawley of Missouri released the call for a full investigation into the origins of COVID-19, including probing the possibility it was leaked from the Wuhan Institute of Virology, on Friday:
"Today U.S. Senator Josh Hawley (R-MO) called for Dr. Fauci's resignation following the release of his emails and recent investigative reporting regarding the origins of COVID-19," the Hawley press office released.
"Sen. Hawley also called for a full investigation into the origins of COVID-19, including determining the NIAID's involvement in funding research at the Wuhan Institute for Virology," the release added.
The press release also cited two recent statements that Senator Josh Hawley made on Twitter.
"Anthony Fauci's recently released emails and investigative reporting about #COVID19 origins are shocking," Hawley tweeted. "The time has come for Fauci to resign and for a full congressional investigation into the origins of #COVID19 – and into any and all efforts to prevent a full accounting."
"The public deserves to know if persons within the US govt tried to stop a full investigation into #COVID origins, as recently reported," the statement continued. "And Congress must also find out to what extent Fauci's NIAID was involved in financing research at the Wuhan Institute of Virology."
On Wednesday and Thursday, Fauci did a couple of interviews to attempt to quell the brewing public furor. His late night interview with The Donlon Report on NewsNation, guest-hosted by former Fox News anchor Leland Vittert, is of particular interest.
Dr. Fauci prefaced his responses on the grounds that the emails "are really ripe to be taken out of context where someone can snip out a sentence in an e-mail without showing the other e-mails."
The public health expert appeared to be at a loss when asked how one could trust the Chinese government to be forthright about the dangerous misuse of the Wuhan lab's research.
"Other than taking the Chinese word for it, do we have any idea on what's going on inside the Wuhan lab or what went on inside the Wuhan lab?" Vittert asked.
Dr. Fauci once again asked for things to be 'put in context,' while insisting that the Chinese scientists that were working on the coronavirus research were "credible" and "trusted."
Fauci has since become even more defensive about the Wuhan lab research, appearing on CNN on Thursday to attempt to quell the rumors.
"There are some of your critics who say this shows you have too cozy of a relationship with the people behind the Wuhan lab research," CNN's John Berman said to Fauci on New Day. "What do you say to that?"
"That's nonsense," Fauci responded. "I don't even see how they get that from that email."
"I have always said, and will say today to you, John, that I still believe the most likely origin is from an animal species to a human, but I keep an absolutely open mind that if there may be other origins of that, there may be another reason, it could have been a lab leak," Fauci told the CNN host. "I believe if you look historically, what happens in the animal-human interface, that in fact the more likelihood is that you're dealing with a jump of species. But I keep an open mind all the time. And that's the reason why I have been public that we should continue to look for the origin.
"You can misconstrue it however you want — that email was from a person to me saying 'thank you' for whatever it is he thought I said, and I said that I think the most likely origin is a jumping of species. I still do think it is, at the same time as I'm keeping an open mind that it might be a lab leak."
Senator Josh Hawley is speaking for the millions of taxpayers who have kept an 'open mind' throughout Fauci's leadership of the COVID-19 response, but are finally fed up with the doctor's lack of forthrightness on such issues as funding a Wuhan laboratory overseen by the Communist Chinese government. There are too many questions for the doctor to continue with the full backing of the public's trust and a commission should be called to get honest and factual answers.