Deadline approaching for Cultural Arts Corridor name submissions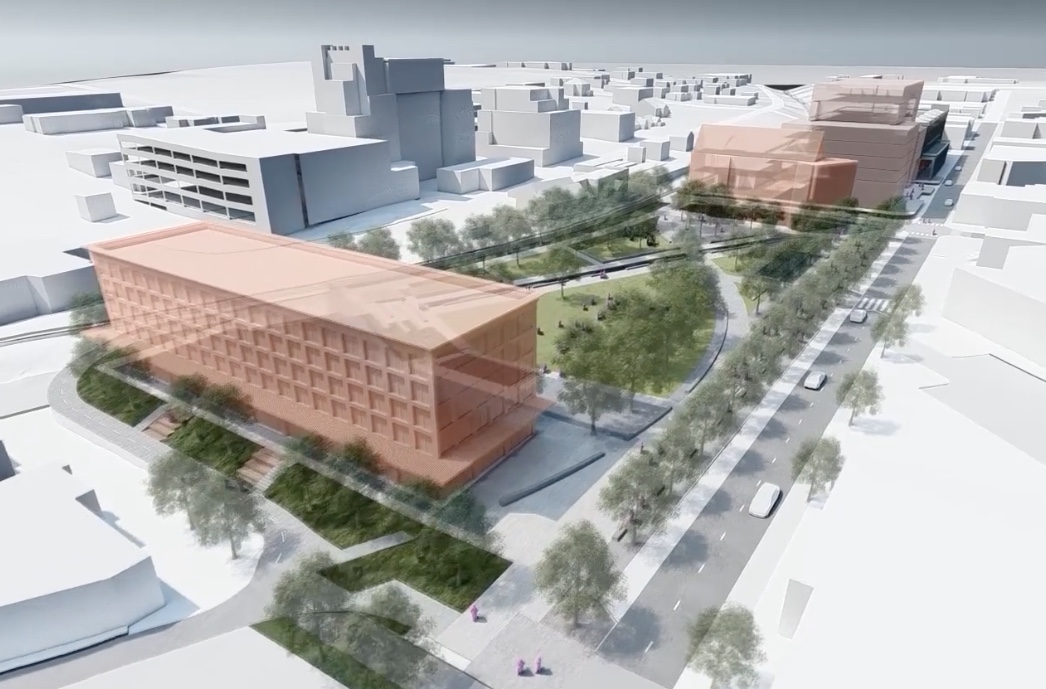 FAYETTEVILLE, Ark. – Time is running out to submit name ideas for the new Fayetteville Cultural Arts Corridor.
The deadline is coming up on Feb. 28 in the effort to solicit name ideas from the public for the project.
A campaign naming website lauched earlier this month with details about the project and tips on how to get started with an idea.
The corridor follows the Razorback Greenway from Dickson Street to Prairie Street and is envisioned as a series of public open spaces connecting the Walton Arts Center, TheatreSquared, Nadine Baum Studios and the Fayetteville Public Library.
The project scope includes redeveloping the parking lot at Dickson Street and West Avenue into a civic plaza, with various streetscape enhancements, improvements to the trail system, and incorporation of the Fay Jones wood parkland west of the Fayetteville Public Library.
"Location, community, design, history, ecology, and experience are all things that can help guide the naming process," according to the website. "Think about what you love the most in downtown Fayetteville. How can your favorite parts of the city help name this project?"
The site includes a checklist of questions to ask when thinking of a name, such as "Is it relevant? Does it inspire? Is it meaningful? Is it easy to say?"
Some examples of other public spaces include Gathering Place in Tulsa, Citygarden in St. Louis, Millennium Park or The 606 in Chicago and the Atlanta BeltLine.
Categories to consider when exploring names include:
Community – Names inspired by people and exchange; a space that brings people together and sparks new energy
Design – Names that are inspired by the unique physical characteristics
History – Tapping into local and regional history; names that speak to roots and heritage
Experience – Relation to direct or emotional connection to the space and architecture. A nod to the sensory experience
Art – Inspired by forms of human expression and communication
Location – Names that deliver a sense of place; a physical address or geographic reference
After the naming submission part of the project is closed, the public can get involved by joining The People's Panel to provide additional feedback on a short list of name options, and then vote on a favorite name after submissions close.