Daniels Talks Soil and Water Conservation at Crop, Soil and Environmental Sciences Seminar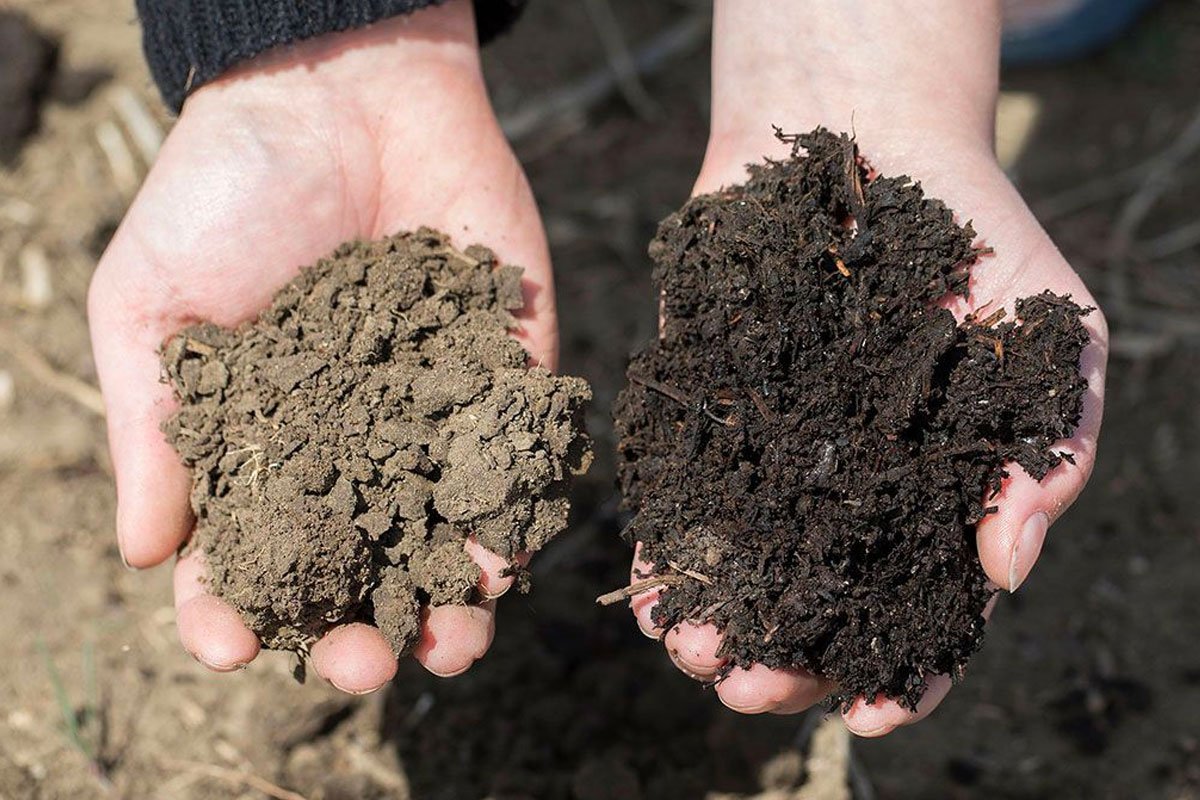 FAYETTEVILLE, Ark. – Mike Daniels, a soil and water conservation specialist, is the guest speaker for Monday's Spring Department of Crop, Soil and Environmental Sciences Seminar Series.
Johnson's lecture is "Soil and Water Conservation in Eastern Arkansas."
The seminar is Monday at 3:30 p.m. in PTSC Room 009. In-person seating is available, but limited due to social distancing. It's also available via Zoom (passcode 291536).
Daniels has worked for the University of Arkansas System Division of Agriculture's Extension Service for 24 years. He has developed and implemented innovative Extension programs and conducted applied research, helping agricultural producers and conservation professionals address water-related issues facing agriculture in the state.
He has focused on developing partners to work collectively and increase the knowledge and application of soil and water conservation practices to improve water quality, soil health, increase irrigation water use efficiency and reduce nutrient losses in runoff.
Daniels is co-leader of the Arkansas Discovery Farms program where the impact of agricultural practices on water resources are documented on private farms and agricultural producers are included in the solution process in resolving water-related issues. He co-leads the Arkansas Soil Health Extension Team and served as Chair of SERA-46, a group of land-grant universities from 13 states in the Mississippi River basin that work with the Gulf of Mexico Hypoxia Task Force.
He has held several leadership positions with state, regional and national professional organizations.
Daniels has been invited by a wide array of audiences to present over 100 science-based presentations at professional meetings.  He has also delivered more than 400 presentations to Extension audiences in Arkansas, and developed over 100 Extension and research publications, including two state-certified training manuals on nutrient management.
Daniels earned his Ph.D. in soil science from Pennsylvania State University, and his bachelor's and master's degrees from the University of Arkansas.
About the Dale Bumpers College of Agricultural, Food and Life Sciences: Bumpers College provides life-changing opportunities to position and prepare graduates who will be leaders in the businesses associated with foods, family, the environment, agriculture, sustainability and human quality of life; and who will be first-choice candidates of employers looking for leaders, innovators, policy makers and entrepreneurs. The college is named for Dale Bumpers, former Arkansas governor and longtime U.S. senator who made the state prominent in national and international agriculture. For more information about Bumpers College, visit our website, and follow us on Twitter at @BumpersCollege and Instagram at BumpersCollege.