COVID-19 vaccine data collection: Why it's collected, how it's protected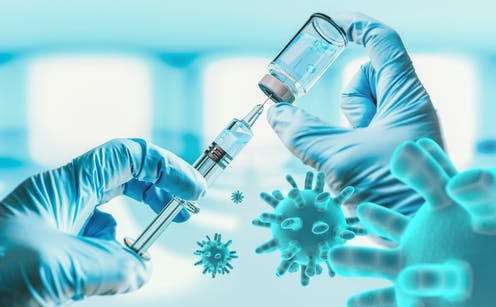 LITTLE ROCK, Ark. — State and federal officials have a few different systems to report and keep COVID-19 vaccine information. Dr. Jennifer Dillaha with the Arkansas Department of Health said when someone goes to get the vaccine, they get your name, birthday, and contact information, and put it into the state immunization information system, or WebIZ.
"It makes healthcare higher quality, and more efficient," Dillaha said.
She said they also get your race or ethnicity to ensure fairness and equity.
"We're very interested in making sure that we are able to provide vaccines to people of all racial and ethnic groups," she said.
Dillaha said this information is important so that there's a permanent record of what vaccine you got and when, to help Arkansans stay up to date with their vaccines. The information is only accessed through a healthcare provider, or through an ADH local health unit.
People are not able to check their own information for security purposes, and anytime it's accessed, the provider has to log in. Dillaha said the system is protected by secure servers.
"If there's any problem, we know who would be responsible for it," Dillaha said.
The CDC is also collecting this data from the state, but for different purposes, like seeing how many doses have been given.
"The geographic areas of those vaccines, the race and ethnicity and different characteristics, but it's based on groups of people, not individuals," Dillaha explained.
Dillaha said most, if not all states have similar systems in place. She said one of the plus sides of the pandemic is that the state's are working together to access information of their residents who were vaccinated elsewhere.
"The systems can talk to each other, so to speak, in order to assist people say residing in Arkansas that may have been vaccinated in another state," Dillaha said.
Dillaha said WebIZ is used to track a number of vaccines, not just COVID-19, to help make healthcare more efficient.