COVID-19 Vaccine Available On Campus at Pat Walker Health Center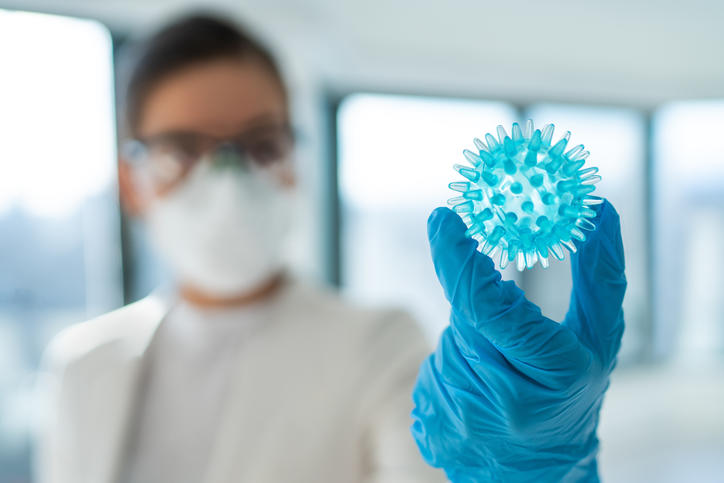 FAYETTEVILLE, Ark. – On-campus COVID-19 vaccine appointments remain available for the University of Arkansas community through Pat Walker Health Center. Additionally, spouses of U of A employees and students are now able to receive their vaccination on campus.
Although not required, everyone is strongly recommended to get vaccinated against COVID-19. The vaccine will not only help protect you against COVID-19 but also help prevent serious illness if you do contract the virus that causes COVID-19.
SCHEDULE YOUR VACCINE APPOINTMENT
University employees and students needing to get vaccinated can schedule an appointment by calling 479-575-4451, option 1. Online scheduling is unavailable at this time. Appointments are still required, and second-dose appointments (if applicable) will also be scheduled for convenience.
Additionally, vaccine appointments and clinics continue to be available off-campus. To schedule an appointment at one of the many off-campus clinics, visit health.uark.edu/coronavirus/vaccine or see the NWA Council Calendar. The Arkansas Department of Health also offers a complete list of pharmacies and vaccine clinics across the state, as well as a toll-free hotline at 1-800-985-6030.
CDC, FDA LIFT PAUSE
The Centers for Disease Control and the Federal Drug Administration recommend the single-dose Johnson & Johnson-Janssen vaccine.
Federal health agencies — after a temporary pause and review of all available data — determined the use of Johnson & Johnson's Janssen (J&J/Janssen) COVID-19 Vaccine can once again resume.
In addition to now offering the Pfizer COVID-19 vaccine, Pat Walker Health Center will also resume offering the single-dose J&J vaccine beginning Monday, May 3. More information about the health center's plans to resume use of this vaccine will be announced later this week.
BE PROTECTED. ENJOY SUMMER
The CDC has released public health recommendations for fully vaccinated people. Once fully-vaccinated, you can safely:
Visit with other fully vaccinated people indoors without wearing masks or physical distancing.
Visit with unvaccinated people from a single household who are at low risk for severe COVID-19 disease indoors without wearing masks or physical distancing.
Refrain from quarantine and testing following a known exposure if asymptomatic.
Resume domestic travel and refrain from testing before or after travel or self-quarantine after travel.
Refrain from testing before leaving the United States for international travel (unless required by the destination) and refrain from self-quarantine after arriving back in the United States.
People are considered fully vaccinated for COVID-19 two weeks after they have received the second dose in a two-dose series (Pfizer-BioNTech or Moderna), or two weeks after they have received a single-dose vaccine (Johnson and Johnson/Janssen).