COVID-19 Vaccination Appointments Filled, But More Vaccines Expected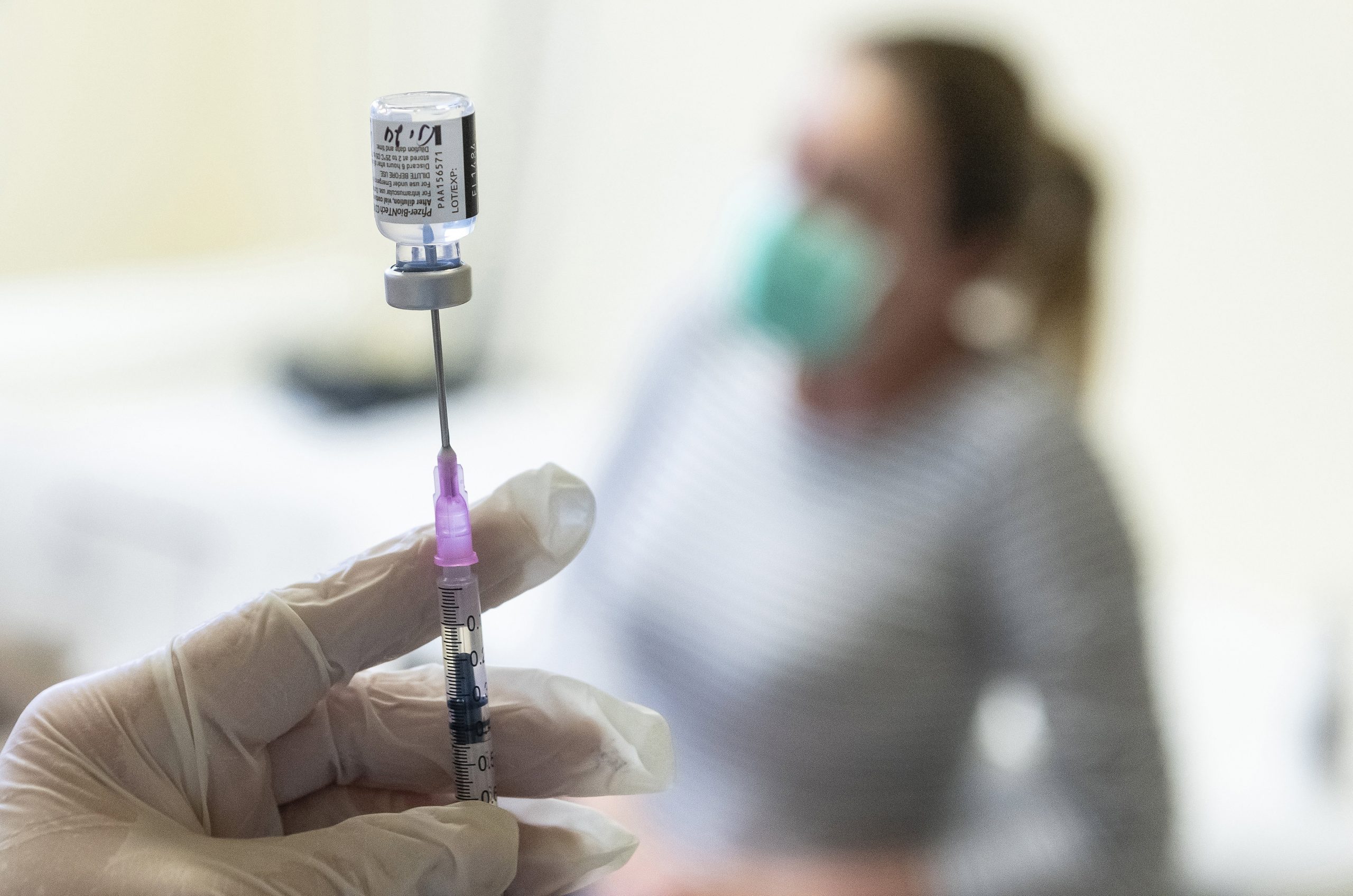 FAYETTEVILLE, Ark. – The Pat Walker Health Center has filled all available COVID-19 vaccination appointments for its initial supply of 2,500 vaccines. However, additional shipments of vaccines from the state are expected. Campus will be notified as soon as the health center is able to accept additional appointments for U of A employees and other eligible members of the campus community who are included in any group of Phase 1-A, Phase 1-B and now Phase 1-C of the state's vaccination plan.
The Arkansas Department of Health added Phase 1-C on Tuesday, March 16. Phase 1-C includes students living in residence halls and Greek chapter houses, as well as food service workers.
VACCINATION OPPORTUNITIES INCREASING OFF CAMPUS
Vaccine availability is increasing at participating pharmacies and providers across the region. Please schedule an appointment as soon as possible.
The Arkansas Department of Health provides a map and searchable list of pharmacies providing vaccinations across the state.
Many medical providers that are offering the vaccine to eligible individuals have appointment openings at this time.
Vaccination Scheduling Resources:
Washington Regional Medical Center
Mercy Health
Northwest Medical Center
In addition, the state now has a toll-free hotline for assistance with scheduling a COVID-19 vaccination appointment. The line — (800) 985-6030 — will be answered Monday through Sunday, 8 a.m. to 6 p.m. Translation services are available.
WHAT TO BRING TO YOUR APPOINTMENT
This documentation is required to receive the vaccine:
A completed Vaccine Consent Form
University photo identification
Health Insurance card (only required if you have insurance)
Driver's license or other form of photo identification and age verification (for individuals 65-plus)
Individualized letter from employer or other employment verification, like a pay stub, to confirm that you are included in one of the eligible groups of individuals listed in phases 1-A, 1-B or 1-C
WHO'S ELIGIBLE NOW?
In addition to all U of A employees, some students are now eligible. While most students are not currently eligible for vaccination, those who are included in one of the following groups of phases 1-A, 1-B and 1-C of the state's vaccination plan are now eligible for COVID-19 vaccination (proof is required).
PHASE 1-A
Health care workers
Long-term care staff/residents
First responders
PHASE 1-B
Arkansans aged 65 years or older
Police, fire, other first responders
Education employees (higher education, K-12, childcare)
Grocery store and meal delivery employees
Postal/package delivery workers
Public transit workers
Manufacturing workers
Food manufacturing workers
Food and agriculture workers
People with intellectual or developmental disabilities
Houses of worship leaders
Corrections employees
Essential government employees
Phase 1-C
Arkansans aged 16 to 64 with health conditions that increase their risk for severe COVID-19
People residing in student housing such as dorms and Greek housing
Essential workers in:

Energy
Finance
Food service
Information technology and communications
Legal
Media
Public health/human services
Public safety
Shelter and housing
Transportation and logistics

People residing in other high-risk settings, including those who are incarcerated or detained; those living in group homes, congregate settings or crowded housing.
For information about the state vaccination plan, visit the Arkansas Department of Health website.
About the University of Arkansas: The University of Arkansas provides an internationally competitive education for undergraduate and graduate students in more than 200 academic programs. The university contributes new knowledge, economic development, basic and applied research, and creative activity while also providing service to academic and professional disciplines. The Carnegie Foundation classifies the University of Arkansas among fewer than 3% of colleges and universities in America that have the highest level of research activity. U.S. News & World Report ranks the U of A among its top American public research universities. Founded in 1871, the University of Arkansas comprises 10 colleges and schools and maintains a low student-to-faculty ratio that promotes personal attention and close mentoring.