Covid-19 cases continue to rise in Northwest Arkansas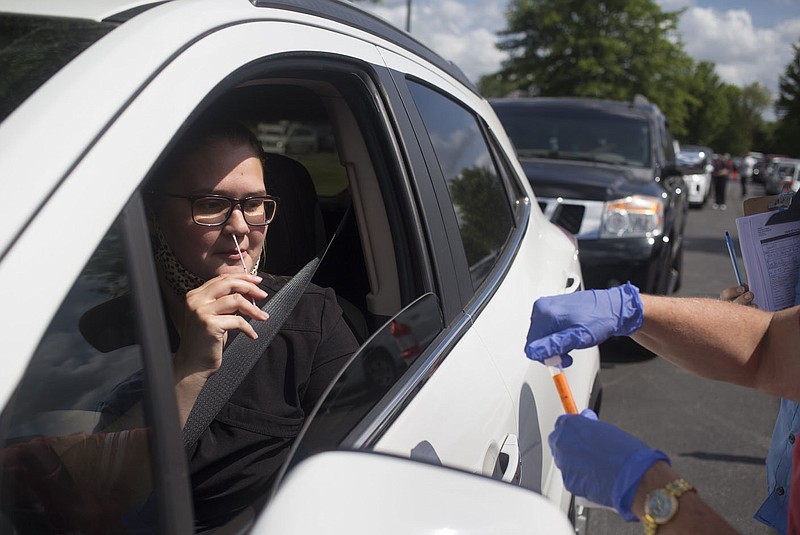 FAYETTEVILLE, Ark.– Covid-19 cases in Northwest Arkansas have increased about 4,100 in just under two weeks, according to the Arkansas Department of Health.
Washington County had a cumulative 21,108 cases as of Thursday, compared to 19,088 on Dec. 18. The county had 1,642 active cases Thursday including 1,232 confirmed and 410 probable cases. Active cases are those that have not recovered or died.
Benton County had a cumulative 17,503 cases as of Thursday compared to 15,427 on Dec. 18. The county had 1,812 active cases Thursday including 1,210 confirmed and 602 probable cases.
The first shipments of the Pfizer vaccine arrived at hospitals in the region about two weeks ago and hospitals are continuing to vaccinate staff members as well as some other front line workers, such as emergency medical technicians. The Pfizer vaccine requires a second dose 21 days after the first dose. Pharmacies also recently began administering Moderna vaccines, which require a second dose 28 days after the first dose, to residents and staff at long-term care facilities in the area.
"We are hopeful about the covid-19 vaccine. And the healthcare workers that have received it have some sense of relief, but the number of cases and hospitalizations continues to rise, still," said Martine Pollard, spokeswoman at Mercy Health System. "As the vaccine begins to be administered more broadly, it will take time for it to have an overall positive impact on our communities and healthcare systems. Until that positive impact occurs, we will continue to ask and share the same message about following the guidelines to slow the spread of the virus and end this pandemic."
Hospitals in Northwest Arkansas had a combined total of 118 patients in their covid-19 units as of Thursday, an increase of 12 in one day, according to a joint statement from the region's largest health care organizations via Pollard. The region's record number of covid-19 patients in a single day was 119 on Dec. 22.
The region's health care organizations with the largest hospitals — Mercy, Washington Regional Medical System and Northwest Health — have a combined total of 134 beds designated for covid-19 patients. Washington Regional has 54, Mercy has 56, and Northwest Health has 24 beds.
A representative for Veterans Health Care System of the Ozarks wouldn't say how many beds the hospital has designated for covid-19 patients.
Children's Northwest, which treats patients up to 21 years old, doesn't have beds designated for covid-19 patients. However, any patient who has the virus is in a room with a negative pressure system as a protective measure, according to Hilary DeMillo, spokeswoman.
Both antigen tests and polymerase chain reaction, or PCR tests are used to test for covid-19. Antigen tests produce faster results, are generally only used on people with symptoms of the virus and have a higher chance of giving false-negative results. Antigen and most PCR tests are done via nasal swabs.
A total of 139,052 PCR tests and 11,686 antigen tests have been done on Benton County residents, while 158,346 PCR tests and 23,247 antigen tests have been done on Washington County residents, according to the Health Department.
The state Health Department began doing PCR tests May 18 and now offers PCR and antigen tests at all county health units. The department has health units in Fayetteville, Rogers and Siloam Springs.