Conway's First Baptist Church Life 10 Class plays role in Kiwanis Bookcase Project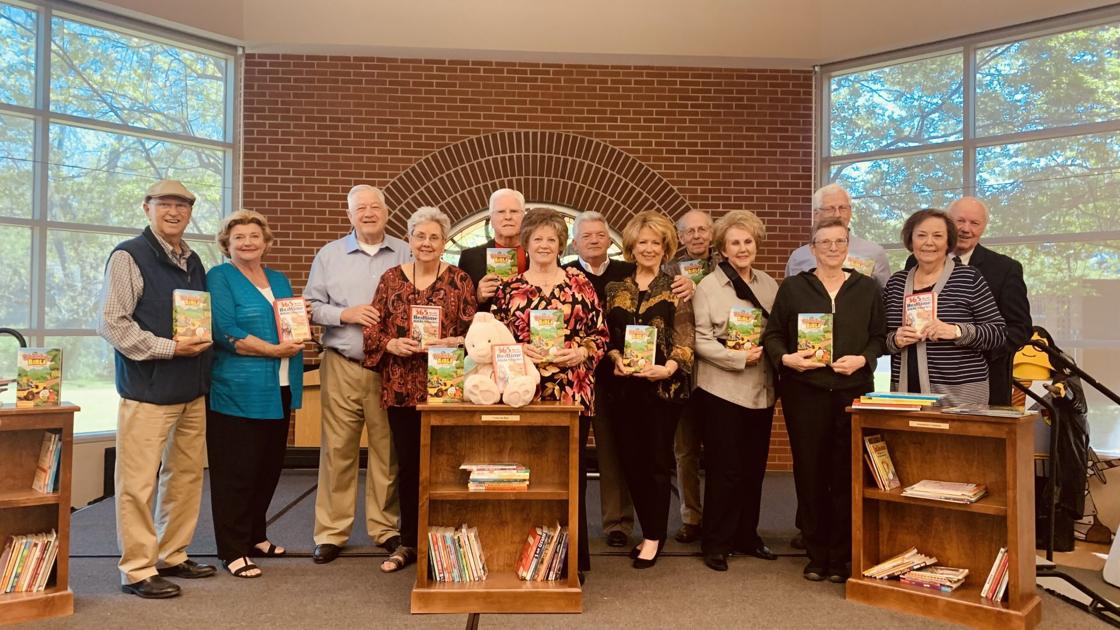 FAYETTEVILLE, Ark. – The Life 10 Sunday School Class at First Baptist Church in Conway, Arkansas, met on Sunday in the Faulkner County Library to dedicate bibles and books as their contributions to the Conway Kiwanis Bookcase Project.
The Life 10 Sunday School Class has been instrumental in supporting the Conway Kiwanis Bookcase Project by contributing Bibles and early childhood books to each of the fifty early childhood recipients who receive bookcases each year. The Bookcase Project was started several years ago by Jim Davidson of Conway. For several years, Davidson saw a need to improve literacy development in young children. He and his board have made a tremendous impact on several hundred needy children's lives in literacy development. Two years ago, Davidson resigned his position as director of the yearly project, and the Conway Kiwanis Club adopted the project as one of their yearly projects. Richard Plotkin, a member of the Conway Kiwanis Club, now heads up the project.
The Life 10 Sunday School Class at First Baptist of Conway shares the goals of getting bibles and books into the hands of young children. Literacy is a key component in learning to read. The Bookcase Project has presently been adopted in several other communities across Arkansas and a few surrounding states.
"It is our hope that this project will someday be present in every state in the United States," the Life 10 class said.