Bills Amending Telemedicine And SNAP Requirements Pass Arkansas Legislature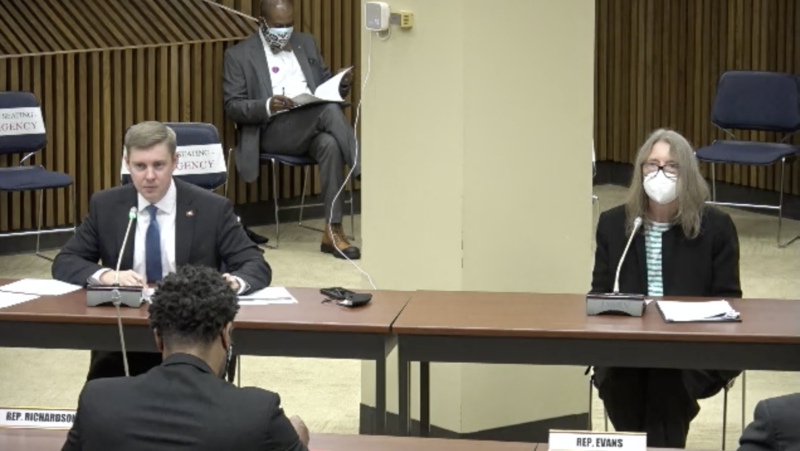 Arkansas – The Arkansas Legislature has passed bills that would amend telemedicine laws in an attempt to make permanent laws that are currently temporarily in place due to the pandemic.
The Arkansas Senate on Thursday voted 19-11 to pass House Bill 1063. Under the legislation, patients seeking medical care through telehealth would be able to seek care with a physician, without needing a prior face-to-face meeting. Instead an "real-time, interactive audio" meeting, which would include a phone call, would be enough to receive telehealth services.
Currently, the in-person meeting requirement is suspended due to the public health emergency Gov. Asa Hutchinson implemented last year.
Sen. Bart Hester, R-Cave Springs, presented the bill to the Senate. He  spoke on its requirement that the doctors who participate in telemedicine in the state be licensed to practice in Arkansas.
"You're not going to talk to some doctor somewhere else. Even if they are somewhere else, they are licensed in Arkansas and are overseen by the medical board. And when that doctor picks up the phone and talks to you, he or she is agreeing that they meet the same standards of care that are applicable to an in-person healthcare setting," Hester said.
Sen. Cecile Bledsoe, R-Rogers, spoke against the bill, as well as Hester's claim that this legislation would mirror what the governor's executive order is now.
"The executive order says that you have to have a medical record. Electronic is fine, but you have to have a medical record to establish a relationship on the phone. A form that patients fill out is not a medical record," Bledsoe said.
Bledsoe also spoke on a different telemedicine bill that she and other legislators are working on, and asked members to consider her bill instead whenever it comes up for a vote.
Though the bill did pass, the emergency clause did not earn enough votes, meaning the bill would not go into effect until summer at the earliest. If the emergency declaration ends before the bill goes into effect, there could be a period of time where the current telehealth laws would temporarily lapse.
A second vote in an attempt to gain enough support to pass the emergency clause also failed.
The Senate also passed a bill that eliminates some exemptions of a work requirement in order to receive  supplemental nutrition assistance program, or SNAP, benefits.
The Senate voted 23-6 to pass House Bill 1512, which removes the "no-good cause" exemptions to a work requirement for SNAP benefits.
Hester presented the bill to the Senate, saying it would not apply to those currently in foster care who are aged 18-21 and going to college, and to those living in a domestic violence shelter.
"Anyone else would just have to be able to prove good cause to be able to be exempt from the work requirement and I'll give you some good causes. 'I don't have transportation,' that's considered a good cause. 'I'm trying to volunteer somewhere, and there's no one that will allow me in my area.' 'I'm trying to work and I'm trying to and I can't.' Those are some basic exemptions for good cause," Hester said.
One criticism of the bill, which was brought by the Arkansas Hunger Relief Alliance while the bill was in committee, is that the state is not abusing and stockpiling the discretionary exemptions and therefore is no need to remove them.