Behind the Boxscore: Arkansas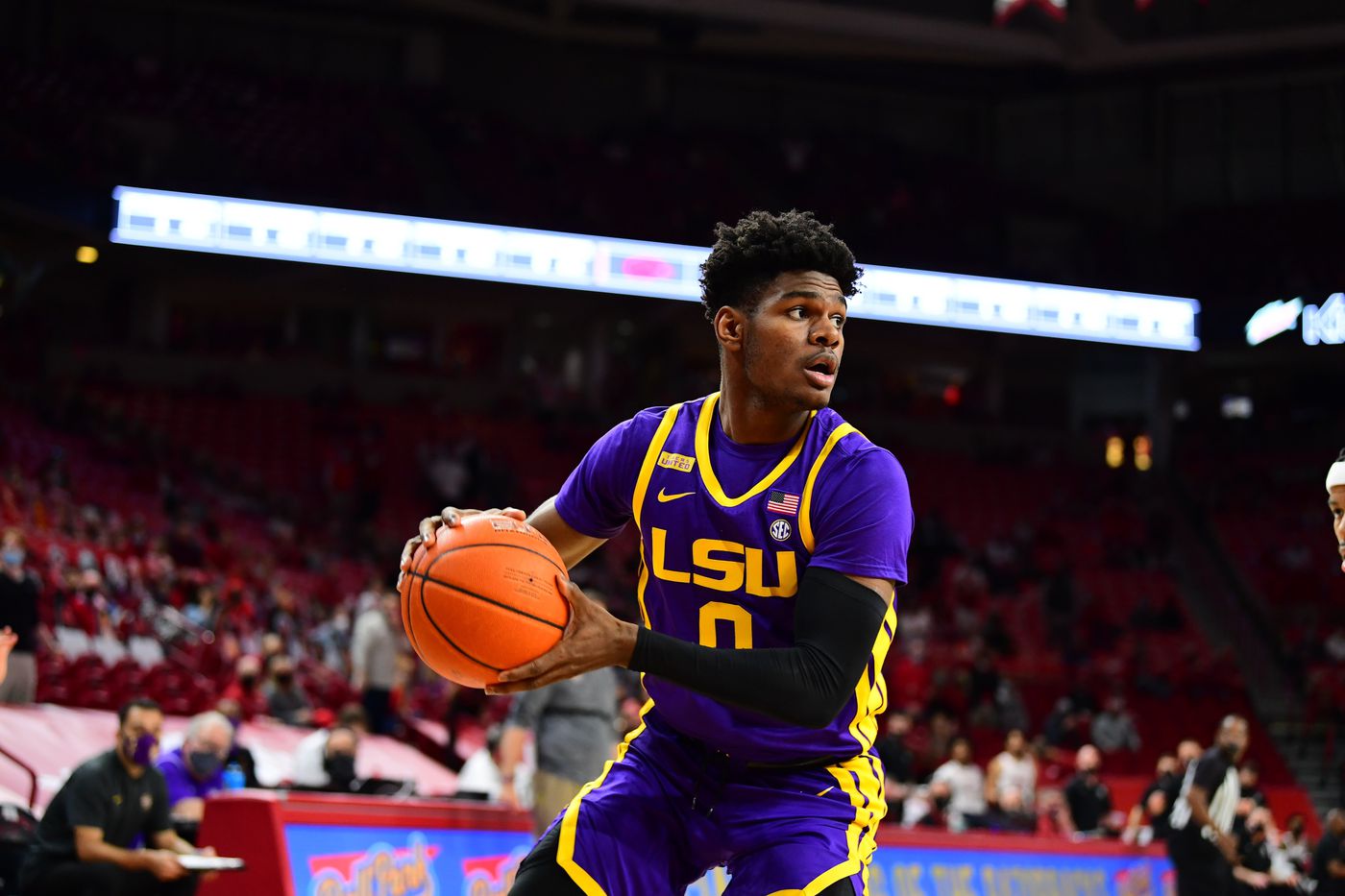 FAYETTEVILLE, Ark. – LSU squandered a golden opportunity to punch its ticket to the NCAA Tournament Saturday in Fayetteville.
The Tigers played an ugly first half, but muddied things up for the No. 20 Arkansas Razorbacks and had made just enough plays to hold a slim halftime lead. But LSU couldn't duplicate its efforts in the second half and Arkansas looked like a legitimate Sweet 16 team while the Tigers looked like a team that won't go very far—if they even make it.
.974: LSU's points per possession
Never a good sign when you have more possessions than points. Since scoring a season-best 104 points, LSU has had to claw for each and every point it could muster against Georgia and Arkansas.
LSU's flaws really get exposed in losses, and Arkansas shined a light on LSU's lack of ball movement. The Tigers are outside the top-200 in assists and are tied with four other schools for 72nd in assist to turnover ratio. LSU's halfcourt offense is virtually nonexistent because the ball doesn't move like it should.
We've finally made it to March and games are going to start slowing down. That doesn't mesh with the way LSU wants to play. LSU wants to get attack in transition, but come postseason play those opportunities won't be as available as they were in non-conference play. LSU is going to have to make ball movement a point of emphasis moving forward if they hope to make a run in the SEC and NCAA Tournament.
0-8: Darius Days's shooting
The loss to Arkansas isn't solely on Days's shoulders but he couldn't have picked a worse spot to have the worst game of his LSU career.
-6: LSU's rebounding margin
It's really not worth revisiting, we've exhausted this subject. LSU is who they are when it comes to rebounding the ball: dreadful. For the year, the Tigers have a -0.1 rebounding margin, ranking 194th nationally. When LSU's season ends, it'll be their constant inability to solve their rebounding issues that will be their undoing.
8: Mwani Wilkinson points
I liked what Mwani did Saturday. The eight points were the most he had scored since the first Arkansas game, and he also made this very cool baseline dunk.
0: The number of spots LSU fell in the latest NET rankings
At least it wasn't a bad loss? But LSU is going to have to notch one more quality win, be it Saturday against Missouri or win at least one game in the SEC Tournament to stay on the right side of the bubble.