Baum-Walker Stadium among 20 sites being considered for regional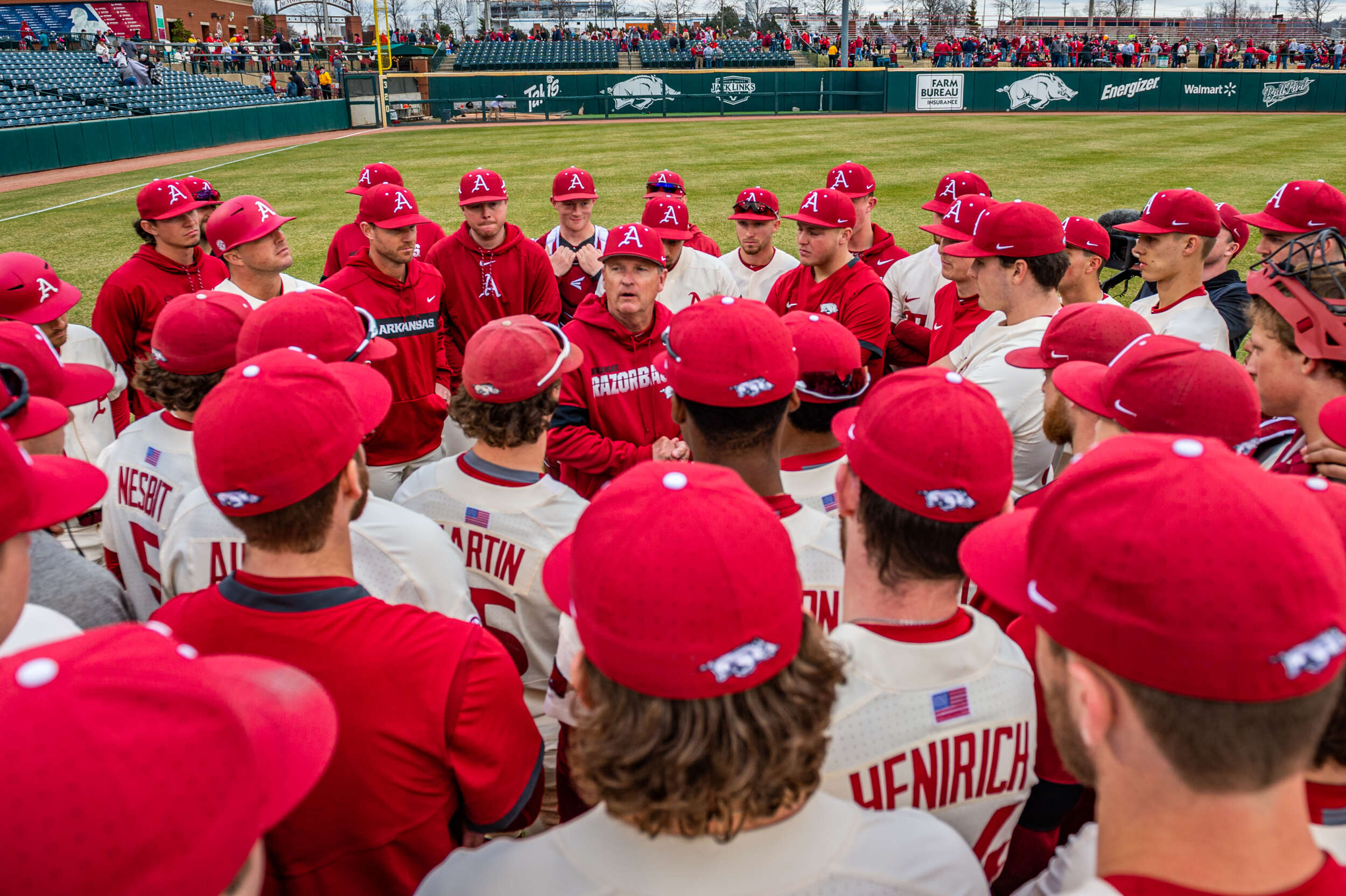 FAYETTEVILLE, Ark. — Arkansas' Baum-Walker Stadium is one of 20 host sites the NCAA is considering for its baseball tournament, the organization announced Friday.
Sixteen host sites will be announced May 30, one day before the NCAA Tournament selection show.
Arkansas (37-9) has been ranked No. 1 for eight weeks this season and is a likely candidate to host not only a regional, but also a super regional. Eight regional sites will be pre-selected to host super regionals, even if the home team does not advance past the regional round.
The Razorbacks have hosted NCAA regionals in the past three postseasons and eight times overall. Arkansas won home regionals and super regionals in 2018 and 2019.
Super regionals have been held at Baum-Walker Stadium four times.
Arkansas is one of seven SEC schools being considered as a regional host, along with Vanderbilt, Tennessee, Mississippi State, Florida, Ole Miss and South Carolina.
Other schools being considered as regional hosts are Arizona, Charlotte, East Carolina, Gonzaga, Louisiana Tech, Notre Dame, Oregon, Pittsburgh, Southern Miss, Stanford, TCU, Texas and Texas Tech.
The NCAA plans to limit each host site to 50% capacity during regionals and super regionals, despite several of the potential host sites allowing higher capacities during the regular season.
Tennessee and Arkansas – the leaders in the SEC standings that are scheduled to begin a three-game series Friday night in Knoxville, Tenn. — announced this week they will allow full capacity at their ballparks for the remainder of the regular season.
Arkansas athletics director Hunter Yurachek said Thursday he has pushed for local guidelines to apply at regionals as opposed to a nationwide cap on attendance.
"We've handled things locally very, very well across the Southeastern Conference," Yurachek said. "The NCAA — while it is a championship event we're hosting on our campus — local guidance should take precedent."