Arkansas' GOP governor: "Trump is dividing our party"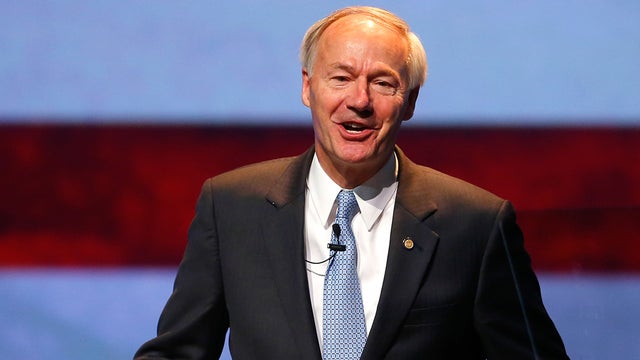 ARKANSAS – Arkansas Gov. Asa Hutchinson (R) told CNN on Tuesday that he believes former President Trump is dividing the Republican Party.
Why it matters: Hutchinson, who is barred from seeking a third term as governor in 2022, is one of the few prominent Republicans to push against the growing consensus that Trump must play a dominant role in the party going forward.
Hutchinson told CNN he does not believe House Republicans should oust Rep. Liz Cheney (R-Wyo.) as the party's conference chair, as they plan to do Wednesday.
Cheney has faced strong backlash from House Minority Leader Kevin McCarthy (R-Calif.) and other Republicans in Congress for criticizing Trump over his baseless claims of election fraud and for voting to impeach him for inciting the Jan. 6 Capitol riot.
What he's saying: "Whenever we do not have the president in power from our party, you have divided leadership — you have many different voices," Hutchinson said.
"And former President Trump is dividing our party, and so it's important that we not unite with someone who is dividing our party," he continued.
"And so I don't believe Liz Cheney should be ousted for a vote of conscience. I believe that we need to concentrate on more things that bring us together than to separate us, and going down and seeing former President Trump, to me, causes more division than anything else."