Annual Arkansaw High Country Race Returns to Fayetteville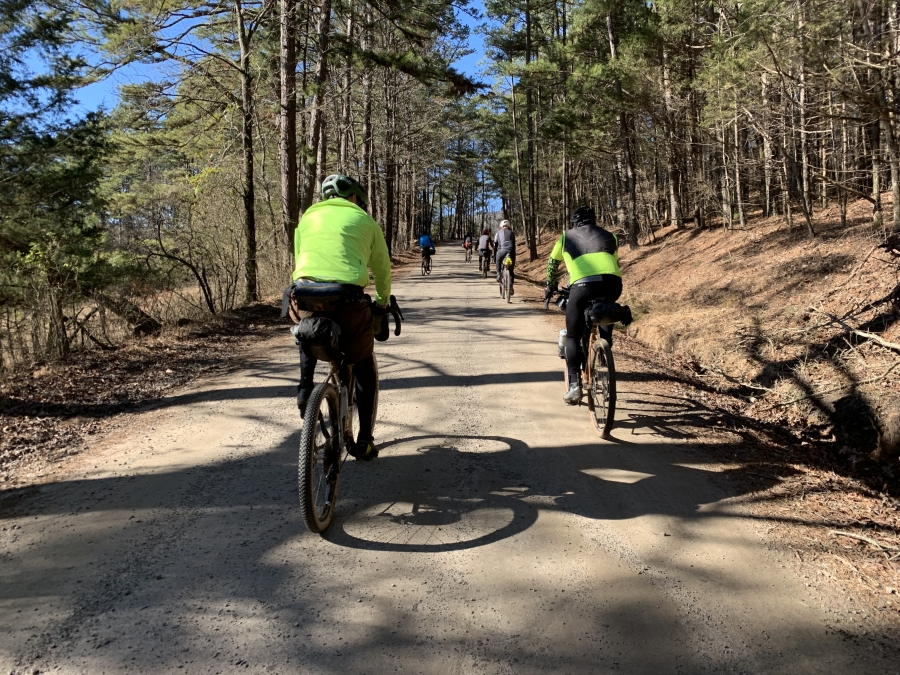 FAYETTEVILLE, Ark. (March 2, 2021) — The annual Arkansaw High Country Race returns to Fayetteville this fall.
Quickly becoming known as one of the most challenging bikepacking routes in the country, this self-supported bicycle race departs from downtown Fayetteville on Saturday, Oct. 9. The race is a 1,000-mile loop following the Arkansas High Country Route, a series of three gravel and paved road loops that connect several of the state's stunning natural regions, including the Ozark and Ouachita mountain ranges and the Arkansas River Valley.
Bikepacking combines cycling over difficult terrain with minimalist camping, requiring cyclists to strap camping gear to their bicycles. The list of supplies varies by season and includes shelter, clothing, food, and water. Additionally, participants are equipped with a GPS tracking device using the Globalstar satellite network, allowing fans from anywhere in the world to follow their favorite riders along the route in real-time.
New for 2021, race officials announced the creation of the Short Circuit Race and an opportunity to experience just the Northwest Loop of the Arkansas High Country Route. The shorter 240-mile distance is perfect for the weekend warrior or endurance athlete looking for a limit-pushing course. Racers will have 120 hours to complete the course, and the same standard race rules apply to the Short Circuit Race.