An Arkansas man arrested for sitting with his feet on a desk in House Speaker Nancy Pelosi's office during the Jan. 6 U.S. Capitol riot asked a federal judge to allow him to travel for a classic-car swap meet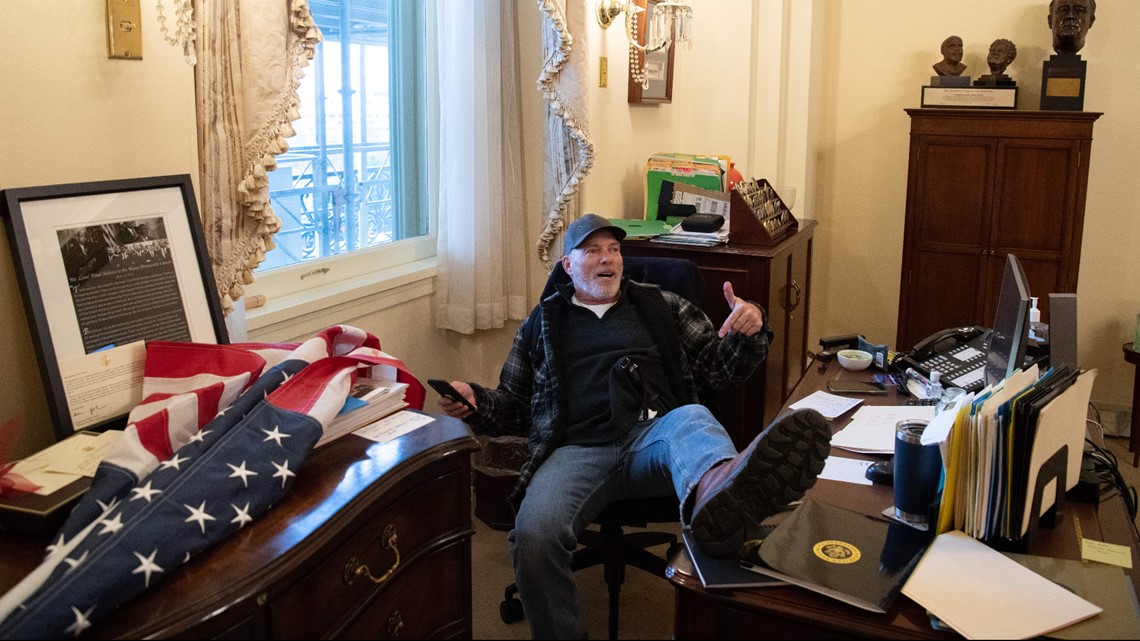 ARKANSAS – According to the court documents, his name is Richard Barnett and he is currently only allowed to travel up to 50 miles from his residence while he is on home detention awaiting trial.
The 61-year-old man was among supporters of President Donald Trump who stormed the Capitol as lawmakers assembled to certify President-elect Joe Biden's victory over Trump.
Prosecutors say Barnett was carrying a stun gun when he entered the building.
Barnett's next court hearing is set for Aug. 24.
A trial date hasn't been scheduled yet.