Southeastern Advances to GAC Tennis Final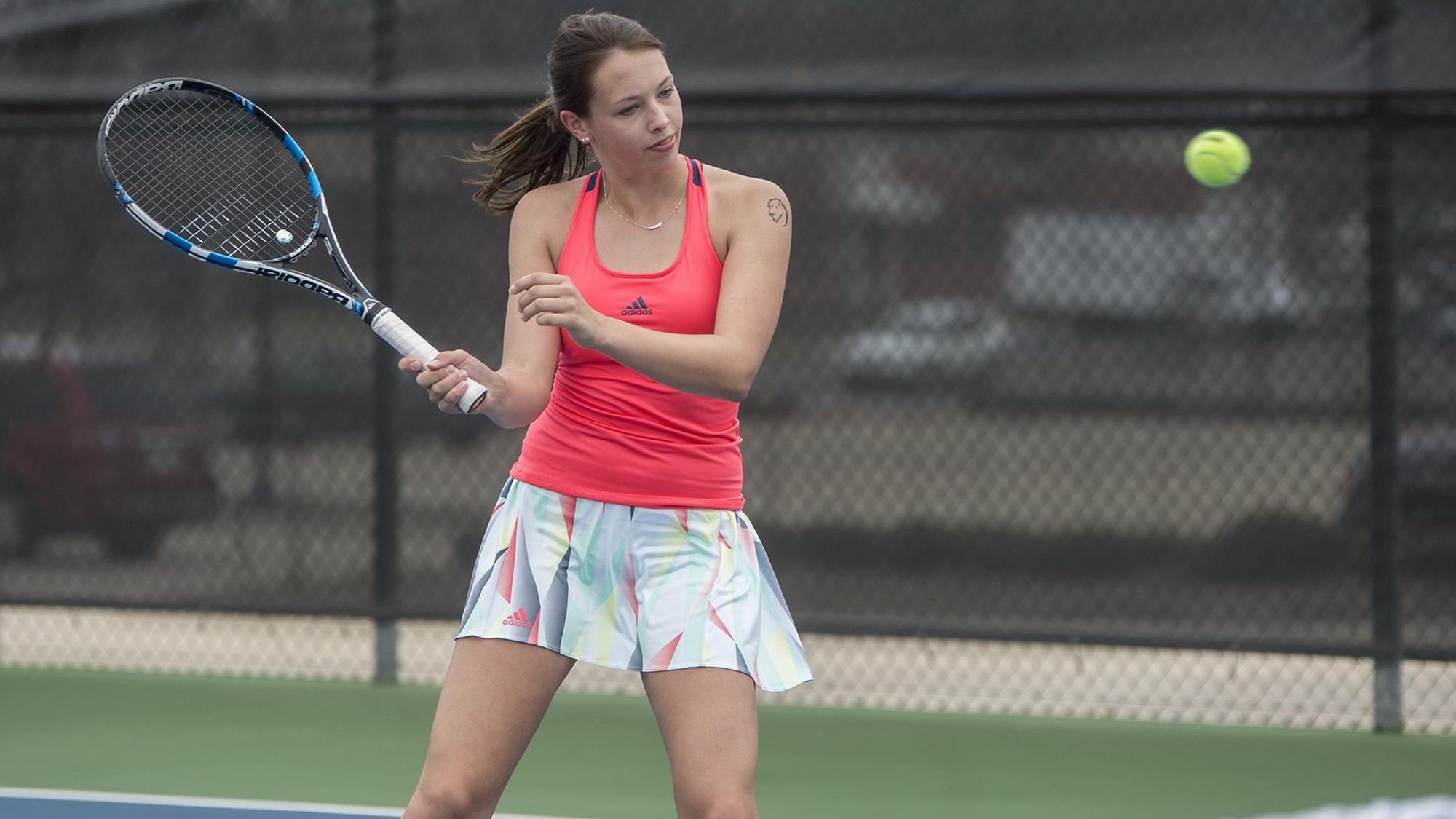 BENTONVILLE, Ark. – Southeastern is poised to make its fourth finals appearance in the last five Great American Conference Tournaments after downing Arkansas Tech 4-0 on Friday afternoon at the Memorial Park Tennis Complex in Bentonville, Ark.
The Savage Storm will advance to face Harding in the Final at 11 a.m. Saturday morning.
The win improves SE to 14-8 on the season heading into the conference final on a three-match winning streak.
Southeastern jumped to an early lead by taking the doubles point, a charge led by the duo of Elizaveta Tregubova and Vanessa Nitu who cruised to a 6-0 win at number three doubles.
Zulay Castaneda and Vanessa Cozamanis clinched the doubles point by pulling out a 6-2 win at one doubles.
In singles play it was the lower half of the Storm lineup that did the heavy lifting.
That Started with Cozamanis in the six position who shutout her opponent 6-0, 6-0 to stretch the lead to 2-0.
The success then climbed the lineup card as India Shiaelis followed with a 6-0, 6-1 win at the five position.
Tregubova would then close the door with a 6-3, 6-3 victory at number four to clinch the 4-0 victory.