Save the Date March 24 for 'Her Story: Women's History Through an Equity Lens'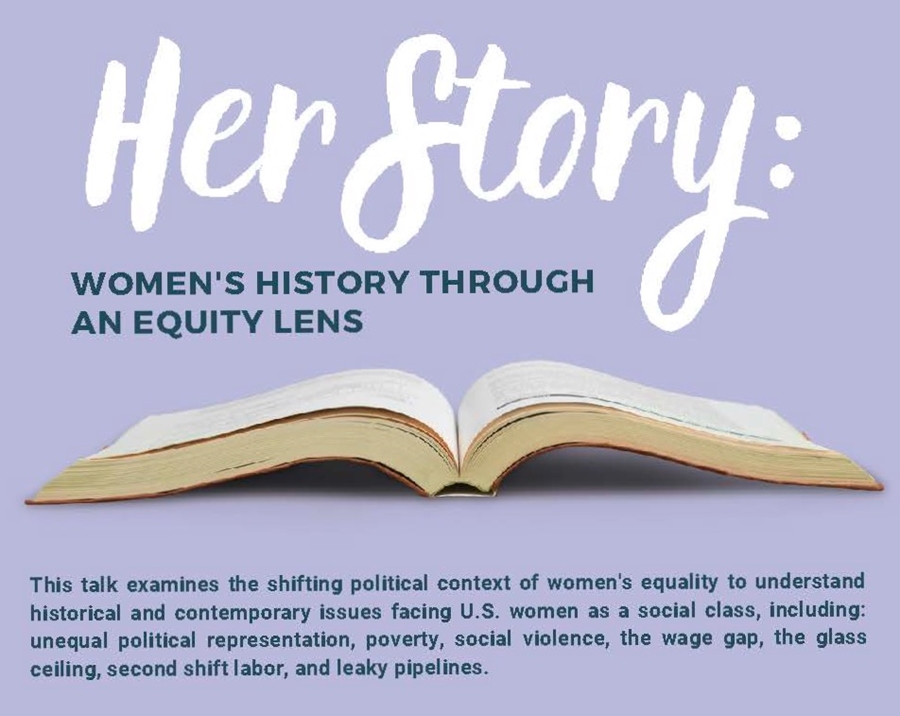 FAYETTEVILLE, Ark. – Join the U of A as we continue to celebrate Women's History Month with Lisa Corrigan, professor of communication and director of the Gender Studies Program as she explores "Her Story: Women's History Through an Equity Lens."
In her Zoom talk from 12-1:15 p.m. on Wednesday, March 24, Corrigan will examine the shifting political context of women's equality to understand historical and contemporary issues facing U.S. women as a social class, including unequal political representation, poverty, social violence, the wage gap, the glass ceiling, second shift labor and leaky pipelines.
"'Her Story' has been told throughout the years and in fact, we celebrate Her everyday and particularly in the month of March," said Romona West, director of diversity and inclusion for Fulbright College. "Women's History Week began in 1978, which officially became a month-long celebration and observance in 1987."
West said that while some women have made notable strides in our American society, for example, Vice President Kamala Harris, many women continue to see challenges in career advancement and equality, social violence and even oppression in many countries.
In her talk, Corrigan will address the question of why we are continuing to see some of these challenges in 2021.
This webinar event is free and open to the campus and community. The Q&A portion of the event after Corrigan's talk will be moderated by two law school students, Brooke Taylor and Josie Bates, representatives from the Women's Law School Association and Outlaw.
For more information, please visit the Division for Diversity, Equity, and Inclusion's website.
This event is sponsored by Fulbright College of Arts and Sciences, the U of A School of Law and the Office of Equal Opportunity and Compliance.