Project Aims to Attract More Women to Civil Engineering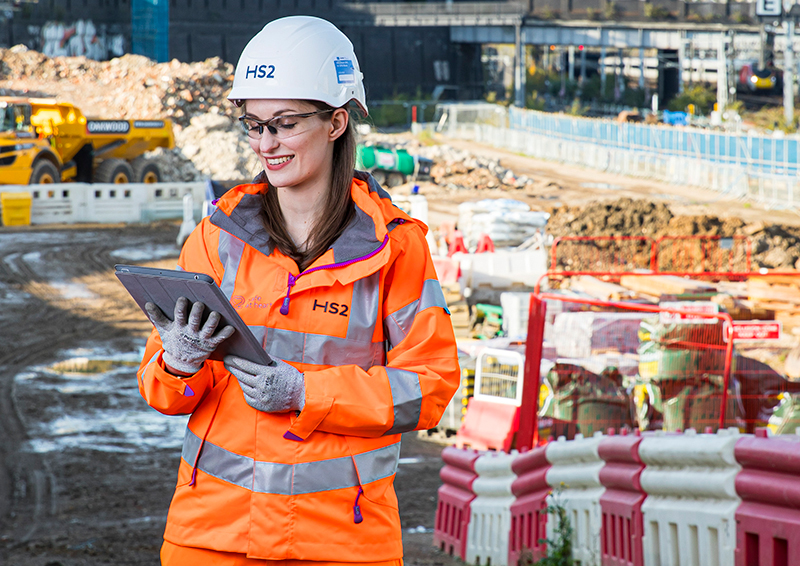 FAYETTEVILLE, Ark. – A civil engineering professor has developed a toolkit to introduce K-12 students to transportation topics, with a special emphasis on attracting more women to the field.
The toolkit was funded by the U.S. Department of Transportation through the Maritime Transportation Research and Education Center, known as MarTREC. The project stems from a program Hernandez conducted as part of GirlTREC, a weeklong transportation day camp for fifth and sixth grade girls hosted by MarTREC.
Sarah Hernandez, assistant professor of civil engineering, developed an outreach kit for young students based on her own research program, which centers on using laser sensors to study freight trucks as they travel from ports to inland destinations.
"Only about one in every six employees in the transportation workforce is female," Hernandez said, "and the way to change that in the long term is by engaging students early in their academic careers."
Through the program, graduate and undergraduate students teach K-12 students to build traffic sensors and use them to study traffic patterns modeled on real-world scenarios. Students then take what they've learned about traffic movement and sensing and analyze different Arkansas themed freight scenarios.
With its scalable components, the build kits are quickly adaptable to a variety of program types, lengths and spaces, making the learning experience customizable to suit the needs of the local schools and summer programs.
Freight travel is a field with a broad impact, and Hernandez's projects are designed to help students understand that impact through active learning.
"Active learning is one way to better link course content with students' motivation to study a subject while introducing transportation engineering concepts like transportation planning or other maritime transportation themes," she said. "Active learning moves beyond passive lecture style instruction by engaging students with hands-on experiences and interactions with the lecture content."
Hernandez and her team designed a low-cost, easily implementable LiDAR and Bluetooth sensor bundle that was capable of detecting, characterizing, and tracking freight trucks as they traveled to and from inland waterway port areas. The sensor provided data necessary to measure port performance and roadway usage by industry.