No Out-of-Pocket Costs for On-Campus COVID-19 Testing, Respiratory Care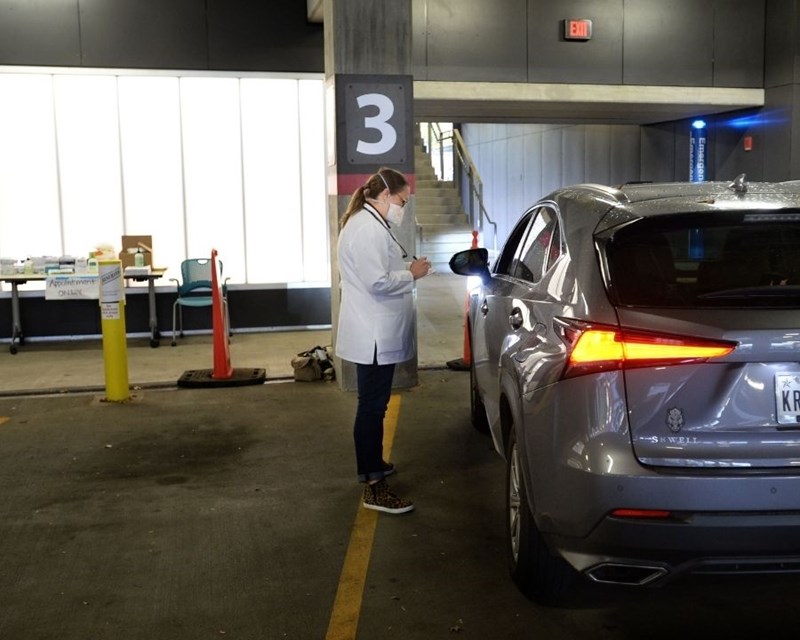 FAYETTEVILLE, Ark. – As COVID-19 continues to impact the Northwest Arkansas community, the Pat Walker Health Center remains more committed than ever to ensuring students, faculty and staff have convenient access to COVID-19 testing and respiratory care.
Since the beginning of the COVID-19 pandemic, the health center has worked tirelessly to eliminate barriers to COVID-19 care and support. Already equipped with a robust, efficient testing and respiratory care program — Pat Walker Health Center is helping to eliminate financial barriers to care.
Effective Jan. 1, 2021: There are no out-of-pocket costs for on-campus COVID-19 testing or to be seen by a medical provider at the Garland Garage Respiratory Clinic.
"The University of Arkansas is determined to reduce all barriers to access to testing with a goal of reducing COVIC-19 and other respiratory adverse impacts on our community," said Mary Alice Serafini, associate vice chancellor for Student Affairs and health center executive director. "The university's commitment to ensuring no out-of-pocket reinforces Pat Walker Health Center as the BEST place for the University of Arkansas campus community to receive COVID-19 testing and respiratory care."
Although there are no out-of-pocket costs, individuals with health insurance will still need to provide their policy information. Any charges not covered by insurance will be paid for by the university.
Start Your Semester "In the Know"
Testing remains the most effective tool for slowing the spread of COVID-19. This semester, PWHC strongly encourages everyone to get tested to start the semester.
On-campus COVID-19 testing for university students and employees is offered five days a week in drive-up and walk-up format outside the main health center facility (asymptomatic) and Garland Parking Garage (symptomatic).
Ongoing community testing — especially of people who aren't experiencing symptoms — not only helps health officials identify trends in COVID-19 prevalence and transmission but offers you the peace of mind of knowing your COVID-19 status.