Medical Professionals and Professors to Teach on COVID-19 Vaccines in Forum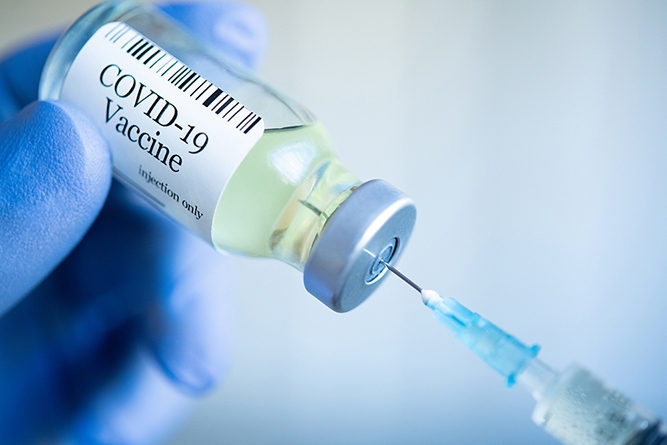 FAYETTEVILLE, Ark. – How did scientists develop multiple COVID-19 vaccines in under a year? Does history offer any lessons on combating vaccine resistance? What ethical qualms and social inequities have been highlighted by distribution of the vaccines?
These questions and more will be addressed in the U of A Honors College course Vaccine, a daily online forum that will be offered May 10-21.
Vaccine will bring together medical professionals, faculty experts and Chancellor Joe Steinmetz to provide context on the global race to manage the pandemic. Honors students may enroll in the course, and anyone who is interested may sit in. Students and members of the public who wish to view the course session online can fill out this form.
"One of the most uplifting stories about the COVID-19 pandemic is the speed with which vaccines have been developed," said Trish Starks, associate professor of history. "Not just that there was a speedy development of the vaccine, but even the very quick identification of the disease itself."
"Immunologists have only known about the ability to make mRNA vaccines in the last 10 years or so," said Jeannine Durdik, associate dean and professor of biological sciences. The shorthand mRNA refers to the "messenger RNA," a single-stranded RNA molecule that carries DNA code to other parts of a cell for processing. "The fact that [the mRNA vaccines] came out the winner in terms of getting to market the quickest is just amazing."
TEACHING VACCINE
Vaccine's instructors will situate the COVID-19 vaccine within a broader narrative of the science of immunization, the history of vaccines, the social and economic inequalities produced by deploying a vaccine and the challenges presented to the global supply chain.
The forum will start with a session led by sociology professors Grant Drawve, Kevin Fitzpatrick and Casey Harris, who will speak on the social inequalities revealed by vaccine distribution in the United States.
Over two weeks, professors from the U of A will present on topics ranging from medical decision-making to supply chain issues and drone deliveries.
Steinmetz and Dr. Huda Sharaf, medical director of the Pat Walker Health Center, will lead the forum's final session on the university's effort to vaccinate its students.
Presenters include:
Kaitlyn Akel, public health, University of Michigan; Honors College alumna
Lindsey Aloia, communication
Bob Beitle, chemical engineering
Burcu Bayram, political science
Jyotishka Datta, statistics
David Dobrzykowski, supply chain management
Grant Drawve, sociology
Jeannine Durdik, immunology
Casey Harris, sociology
Kevin Fitzpatrick, sociology
Casey Kayser, medical humanities
David McNabb, biological sciences
Ashlea Milburn, industrial engineering
Sarah Nurre, industrial engineering
Angie Ohler, University Libraries
Brian Primack, public health
Shannon Servoss, chemical engineering
Huda Sharaf, medical director, Pat Walker Health Center
Trish Starks, history of medicine
Joe Steinmetz, chancellor, U of A
Shengfan Zhang, industrial engineering