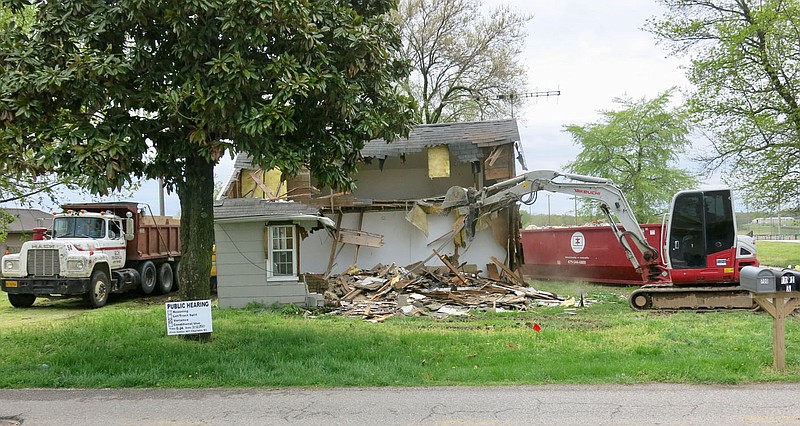 FAYETTEVILLE, Ark. – Workmen were busy Wednesday afternoon, April 14, demolishing and hauling off debris from a house on Dallas Street S.W. in Gravette. The lot was completely clear the next day.
Appropriately enough, the work was done during Gravette's annual spring cleanup week.
A public hearing was held on the property, just east of Pop Allum Park, on April 6. A developer has plans to build three new single-family homes on the lot.