"He is a true HERO and genuinely cares about his community", Officer praised for jumping into water to save a man and his dog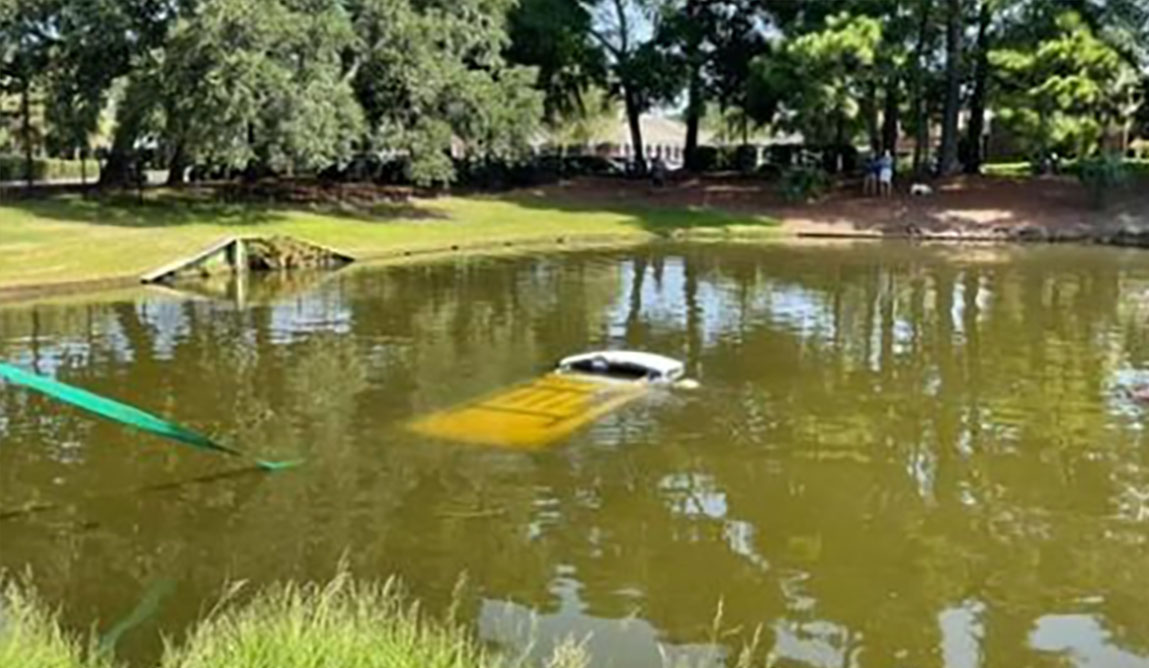 As a trooper you never know what each day will bring and what you'll be called out to deal with. While Lance Corporal Adam was on shift on Sunday, a call came in about a man and a dog who were trapped in a car after the man drove into a pond. The trooper didn't hesitate to rush out and help. The man and his dog had become trapped in their car, but thankfully Corporal Adam was only a mile away when the call came in.
He arrived at the scene to find the car almost completely submerged.
The only visible window in the car was the back one so Adam jumped straight in to start working to free them.
"He broke out the back window, which was the only part of the vehicle not completely underwater, but was unable to locate the driver and was unable to free him through the driver's side door," the South Carolina Department of Public Safety wrote in a Facebook post on Monday.
Firefighters then arrived on the scene to help free the driver. Meanwhile his four-legged friend was able to escape by himself and get safely to shore.
"Great job to L/Cpl. Adam J. Marshall and those first responders for your heroic acts and outstanding teamwork."
In the comments section of the tweet, a man who identified himself as the victim's son commented to thank all involved.
"I just wanted to thank every single person that was involved in the incident … I'm astonished with the fearlessness of the trooper and anyone who was there … If there's any way I can contact him let me know. You guys are awesome."
Almost 2,000 people reacted to the post from South Carolina Department of Public Safety and hundreds commented praising the brave trooper.
"He is a true HERO and genuinely cares about his community. I am blessed to know him!! He is one of the BEST!!"