Fayetteville Cites Other Issues in Cycle Race Director's Exit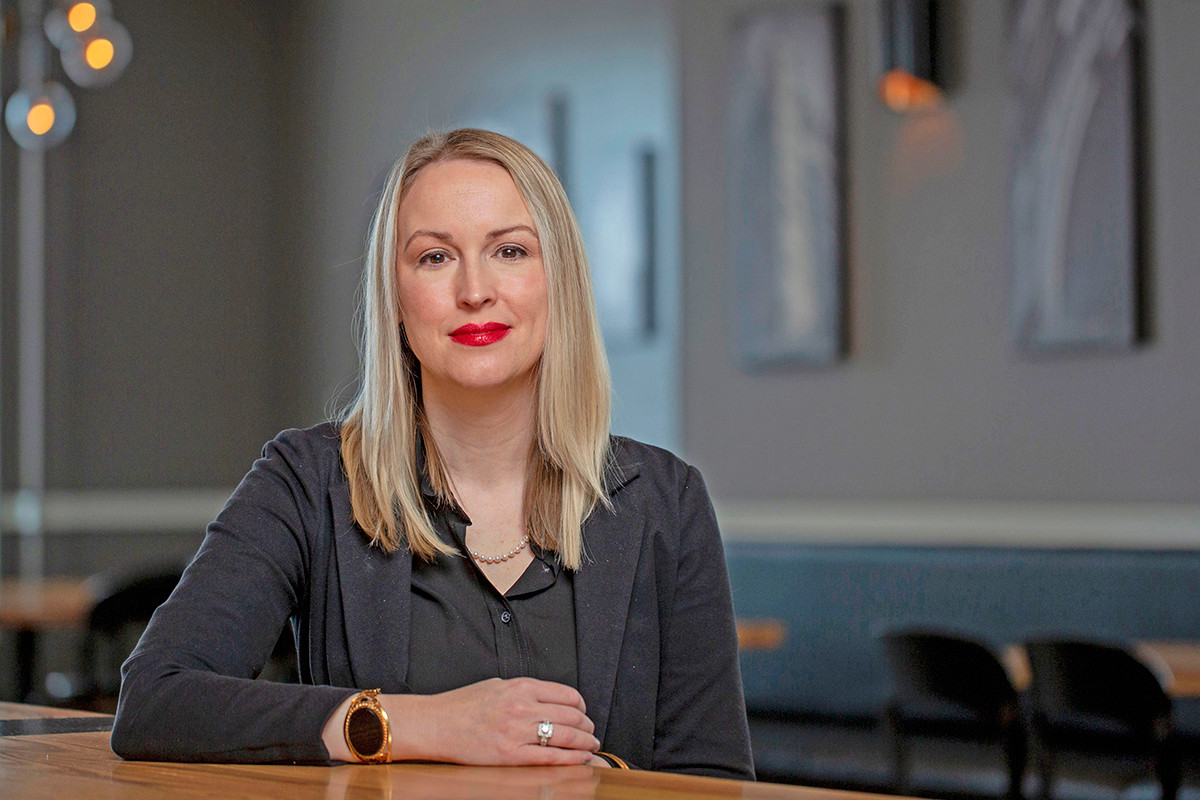 FAYETTEVILLE, Ark. – A major bike race organizer's pullout from next year's world cyclocross championships in Fayetteville made headlines as an example of the backlash Arkansas faces because of new legislation on transgender minors. (See Transgender Laws Draw a Hot Spotlight).
The race director, Brooks Watts, who also withdrew from another Fayetteville race, this year's UCI World Cup, prominently denounced the legislation on social media. He aimed particular outrage at Gov. Asa Hutchinson's signing of a bill outlawing certain health treatments for transgender youth.
But Molly Rawn, CEO of Experience Fayetteville, the city's regional tourism bureau that's putting on the cyclocross championships, said local issues predating the legislation had contributed to a decision to cut ties with Watts' company, Parkven Productions, before his April 21 statement citing a "problematic" situation in Arkansas.
In that statement, Watts referred to "concerns and differences with constituents" in Arkansas in his efforts to lead the UCI events. UCI is the Swiss-headquartered Union Cycliste Internationale, the world governing body for sports cycling and overseer of international competitions, including the Tour de France.
Rawn told UCI Sports Director Peter Van den Abeele in an April 22 letter that the tourism group had been working to end its relationship with Parkven since March 31.
"On April 16," Rawn wrote, "we provided Parkven the full and total payment per the contract and informed them they were released from all further responsibilities of the agreement." The full payment was $350,000, Rawn said. Through a state freedom of information request, Arkansas Business obtained the letter and a March 31 email to Watts and his Parkven partner, Kristin Diamond, seeking a "mutual termination of the parties' contract."
In a phone interview, Rawn said that Experience Fayetteville, which received a $2.3 million grant from the Walton Family Foundation for the cyclocross events, had determined over a couple of years that Parkven "was not a good fit," citing issues with local partners.
"We tried many times to remedy the problems, but the only way turned out to be terminating that contract."
Rawn expressed personal dismay about the transgender legislation, but said she'd leave any comment on business repercussions to others. Experience Fayetteville expressed disappointment in the transgender legislation in a March 31 statement, noting that it has "seen calls for boycotts" of some of Fayetteville's big sporting events.
"These boycotts have the potential to cost our state and city hundreds of millions of dollars in lost tourism revenue," the statement added.
But Rawn said she had to set the record straight on her organization's split with Watts. "Our decision to terminate the agreement with Parkven had nothing to do with recent legislation, nor did it have anything to do with his statements about the legislation," she said.
Watts said he hoped that outraged cycling fans would resist calls to boycott the Fayetteville events. "The community of Fayetteville that I know is one that is accepting and affirming to all genders. This community, the local racers, hard-working local businesses, race personnel and hundreds of volunteers have worked incredibly hard to put this event on, and we owe it to them to see it through to fruition in Fayetteville." Instead of boycotting, he suggested making donations to groups like the Fayetteville Trans Equality Network.
More than 10,000 spectators and hundreds of participants are expected for the cyclocross world championship, Rawn said, with perhaps 20% from Belgium, where the sport is revered. "This is like Belgium's Super Bowl," she said.
Fayetteville is in talks with Medalist Sports of Atlanta to take over running its UCI events, Rawn said, noting that the company produced the last Cyclocross World Championships held in the United States, the 2013 event in Louisville.
"We hope to be able to bring them on board," said Rawn, who predicts that the cyclocross events will show off the best of Arkansas regardless of any battering Arkansas' image might take in the meantime.