Don't Forget to Self-Report Positive COVID-19 Cases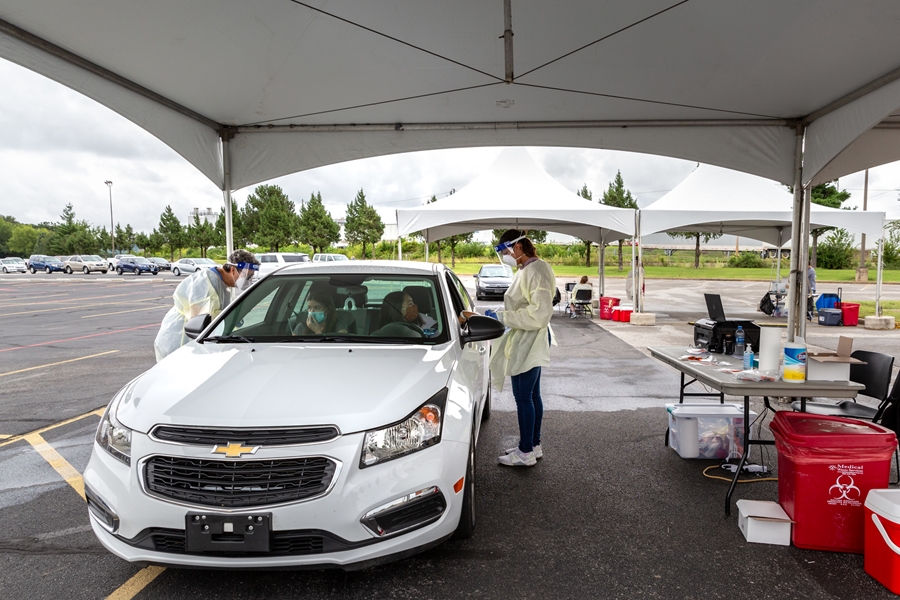 FAYETTEVILLE, Ark. – As many begin to focus more on COVID-19 vaccination efforts, testing and reporting positive results remain a critical part of the university's ability to monitor, evaluate and respond to the coronavirus situation on campus.
SELF-REPORT IF YOUR TESTING WAS DONE OFF-CAMPUS
If you were tested off campus and receive a positive result, it is extremely important that you self-report your positive test result as soon as possible.
Please use the university's COVID-19 Self-Reporting Form to submit your positive case result. A link to the form is also highlighted at the top of the university's COVID-19 information page.
The U of A Emergency Management division tracks positive cases on campus and ensures all positive case reports are provided to the appropriate personnel on and off-campus.
DON'T SELF-REPORT IF YOU WERE TESTED ON-CAMPUS
If you are tested at Pat Walker Health Center, or through other university-affiliated testing conducted on campus, and receive a positive result, your result will be reported to appropriate personnel on your behalf. So, no need to self-report.
About the University of Arkansas: The University of Arkansas provides an internationally competitive education for undergraduate and graduate students in more than 200 academic programs. The university contributes new knowledge, economic development, basic and applied research, and creative activity while also providing service to academic and professional disciplines. The Carnegie Foundation classifies the University of Arkansas among fewer than 3% of colleges and universities in America that have the highest level of research activity. U.S. News & World Report ranks the U of A among its top American public research universities. Founded in 1871, the University of Arkansas comprises 10 colleges and schools and maintains a low student-to-faculty ratio that promotes personal attention and close mentoring.