Doctors warn children not immune to covid-19, should follow guidelines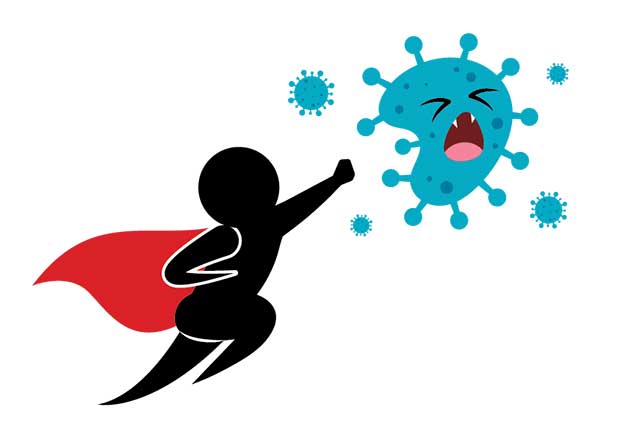 FAYETTEVILLE, Ark. — Children can contract and spread the covid-19 virus although they are less likely than adults to become severely ill, Northwest Arkansas doctors said.
It's just as important for children to follow guidelines such as washing hands, practicing social distancing and wearing face masks to avoid spreading the virus, said Dr. Gary Berner, pediatrician and chief medical officer at Community Clinic.
"They definitely are an at-risk population," he said, noting children cannot socially distance from their parents, who may have to work outside the home, increasing the child's risk of exposure.
People younger than 18 accounted for 13%, or 2,288 cases in the state as of Friday morning, according to the Arkansas Department of Health. They accounted for 11%, or 1,514 cases the week earlier.
Most children with covid-19 either don't have symptoms or have mild symptoms resembling a common cold, Berner said. People, including teens and children, without symptoms are less likely to know they have the virus, which may make them less likely to take precautions.
"I certainly can relate to when I was a teen and felt invincible," Berner said.
Parents should try to help their children understand, while they may not get sick, they can still cause someone else to become severely ill, he said.
As to the difficulty of getting kids to follow covid-19 guidelines, Dr. Rob Williams, chief medical officer at Arkansas Children's Northwest in Springdale, said, "It's the same problem we're having with adults. No one wants to do it. People are social animals."
Parents should avoid putting young children in situations where they have to remember to socially distance to stay safe.
"They won't socially distance," he said.
It is generally safe for children age 2 and older to wear face masks, but face masks on children younger than 2 can be a choking hazard, Berner said.
The virus is more of a risk to children with conditions such as asthma, diabetes or cancer, Berner and Williams said.
Children's Northwest has treated seven patients with covid-19, and Arkansas Children's Hospital in Little Rock treated six as of June 19, according to Hilary DeMillo, spokeswoman. Not all of the patients were admitted because of covid-19 symptoms. Some were admitted for other conditions but also tested positive for covid-19, she said.
Children's Northwest doesn't have an intensive care unit, and none of the children needed to be transferred, Williams said. A few of the patients were infants who needed supportive care such as suctioning to help them breathe, he said.
Diarrhea and vomiting are more common covid-19 symptoms in children than adults, Williams said.
The Helen Walton Children's Enrichment Center in Bentonville, which has 160 children ages 6 weeks to 5 years, has temporarily closed because a staff member tested positive for covid-19, according to Sunny Lane, the center's director of development. Crews are sanitizing the center. Staff will be paid, and families will not have to pay tuition until the center opens July 6.
Some children who recover from covid-19 may experience multisystem inflammatory syndrome, which causes fever and rashes. Berner said the syndrome is rare and typically not life-threatening, but parents should take their children to the emergency room if they show signs of the syndrome. Berner was not aware of any cases of the illness in Northwest Arkansas.
He noted it's important to take kids' mental health into account during this time. Kids were pulled out of their routines with schools canceling in-person instruction, and they are having to stay away from family and friends.
Anything parents can do to establish routine and structure, such as regular mealtimes
and bedtimes and planned activities, is helpful, he said.
Berner also recommended parents have a weekly check-in with their children about the pandemic, but not to constantly talk about it with them or in front of them.
"Kids pick up on anxiety. Even if they're off in the corner playing with Legos, they hear it in your voice," he said.
Children's Northwest offers testing to children with a doctor's referral. Children may get tested at Community Clinic's testing sites or at the Benton and Washington county health units. Washington Regional Medical System's testing site in Fayetteville offers testing to children older than 1, and Mercy Health System's testing site in Bentonville tests children who have symptoms.