Arvest Bank tops Arkansas small business lending list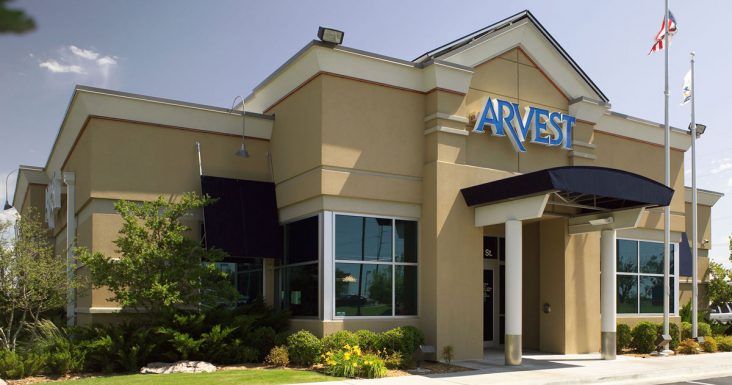 FAYETTEVILLE, Ark. – Fayetteville-chartered Arvest Bank was the top U.S. Small Business Administration (SBA) lender in Arkansas in fiscal year 2020. The ranking is based on 7(a) loan production for the SBA fiscal year ending Sept. 30.
Arvest has topped the list for seven consecutive years. The bank led Arkansas in both total number (84) and total volume ($14.1 million) of 7(a) loans. The 7(a) loan program is the SBA's primary program for providing financial assistance to small businesses.
"It is always gratifying to rank so highly when it comes to helping small businesses in our communities secure SBA loans," said Mark Ryan, Arvest executive vice president and loan manager. "Due to the challenging circumstances and environment we all faced in 2020, it is perhaps even more rewarding.
"We understand how critical these businesses and their owners and employees are to our communities, and we remain dedicated to doing all we can to help them not just survive but thrive."
By the number of loans, U.S. Bank N.A. (35) and Little Rock-based Bank OZK (17) round out Arkansas' top three SBA lenders in FY2020. By loan volume, Southern Bancorp in Arkadelphia ($12.6 million) and Bank OZK ($8.4 million) round out the top three.
The Arkansas office of the SBA supplied the data.
"The SBA lending environment in FY2020 is overall better than it was a year ago," said Edward Haddock, SBA Arkansas District director. "The CARES Act put SBA front and center in COVID-19 economic recovery, driving SBA to fund more loans this year than in its entire 67-year history.
"Pandemic funding accessed through SBA drove many non-SBA lenders to use the SBA-guaranteed assistance to help distribute relief funding to small businesses across the state. Both lenders and borrowers also found that existing SBA loan lenders had increased flexibility with their SBA products to defer payments and restructure loans to help meet the needs of their customers."