Artosphere festival to offer art experiences in nature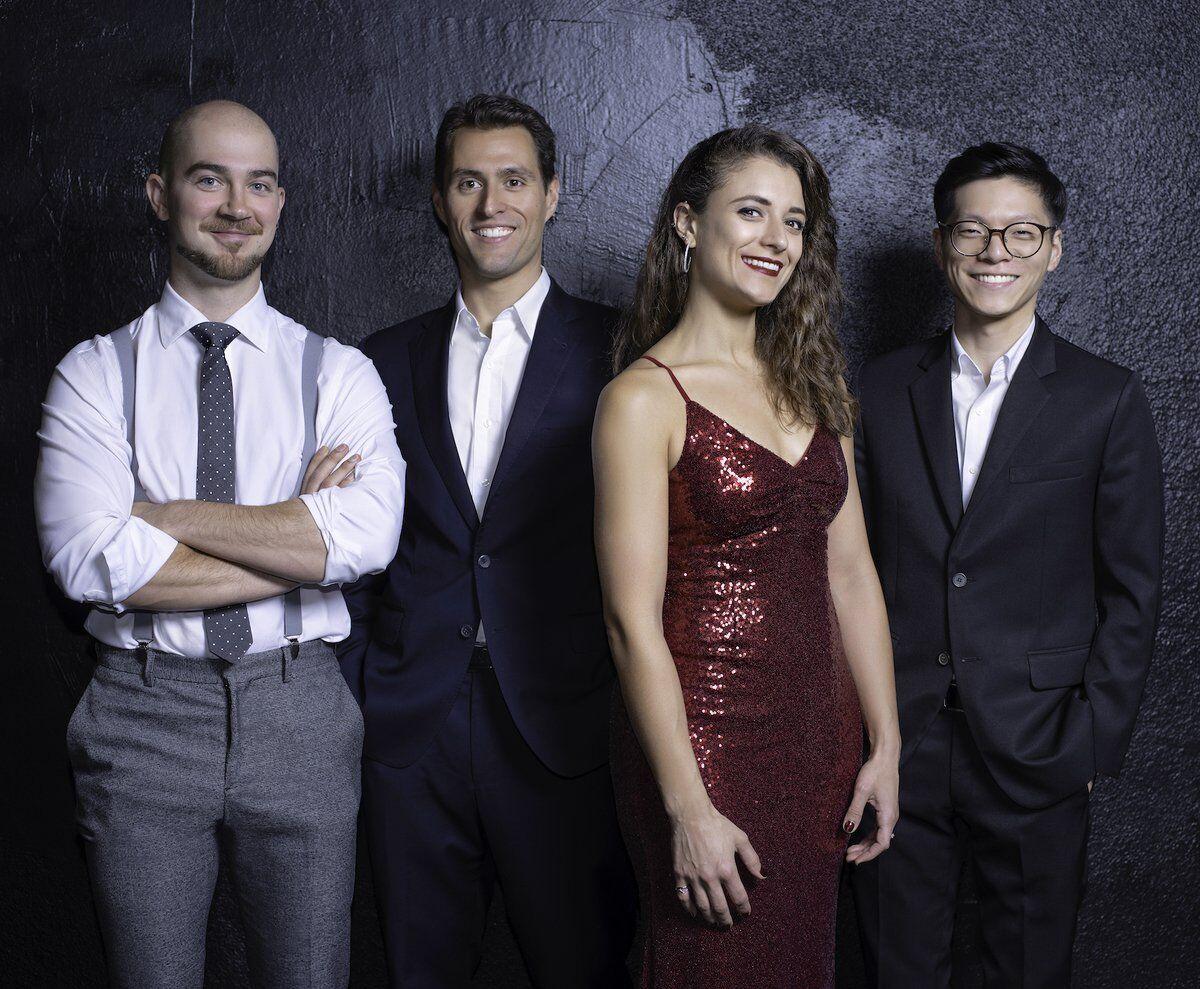 FAYETTEVILLE, Ark. –  Artosphere, Arkansas' Arts & Nature Festival, returns May 6-23 with events across Northwest Arkansas. While there will be some changes to the typical festival activities, patrons can still expect dozens of fun art experiences for the whole family to enjoy during the month.
The 90-member Artosphere Festival Orchestra and the popular Chapel Music Series will not be part of this year's festival due to health and safety restrictions to prevent the spread of COVID-19. Yet the Dover Quartet, hailed by The New Yorker as "one of the world's finest young string quartets," and a staple of Artosphere, will be back.
Dover Quartet's performance at Walton Arts Center will also be broadcast live on KUAF 91.3, giving fans several ways to experience their performance. Artosphere will also feature one of the first public screenings of the quartet's new documentary, "Strings Attached."
Artosphere will still offer a mix of free and ticketed performances spread across the region. The Artosphere Film Series, Trail Mix and Off the Grid are back as part of this year's festival and all will be free. In addition to the Dover Quartet performance, there will be ticketed performances by Jayme Stone and of a new interactive theater piece, "Art Heist."
"Art Heist," a true crime outdoor walking theater piece, will give attendeed the chance to crack the world's most famous unsolved mystery. The world's single largest property theft took place 30 years ago on March 18. The 13 stolen art pieces, valued at half a billion dollars, have never been recovered. No arrests have been made in the case.
During this 90-minute theater experience, groups will meet a cast of characters involved in the theft of art from the Isabella Gardner Museum in Boston. As they interact with security guards, museum staff, investigators and suspects, guests gather clues as they try to figure out what really happened – but watch out for the red herrings.
"Art Heist" will be performed in Fayetteville May 6-9; in Rogers May 13-16; and in Bentonville May 20-23. At each location, performances will be every 30 minutes on Thursday and Friday from 6-8:15 p.m.; Saturday from 2-4:15 p.m. and 5:30-8:15 p.m.; and Sunday from 2-3:30 p.m. and 5-6:30 p.m. Tickets range from $25-30 plus applicable fees.
Another returning favorite is the Artosphere Festival Photography Competition. For a $10 entry fee, Arkansas photographers can enter up to three photos under the theme "Arts and Nature." This can include but is not limited to nature and landscape photos, images that show rhythm or patterns in nature or performers in a natural setting. Entries are due by Friday, April 23.
Rebecca Drolen, assistant professor of photography at the University of Arkansas, will judge the entries on composition, originality, technical excellence, and variety in response to the 2021 theme. Finalists will be selected by May 3 and the community will be able to vote for their favorite photo through May 7 on social media.
One grand prize winner, as well as the People's Choice, will be announced on May 10. The grand prize winner will receive a cash prize of $150. The People's Choice winner will receive two tickets to a performance of "Art Heist" May 20-23. Complete competition rules, important dates and requirements can be found at waltonartscenter.org/artosphere/photography-call-for-entry.
For the past 11 years, Artosphere has spotlighted artists and performers from around the world who are inspired by nature, and the festival provides opportunities to experience art in nature around Northwest Arkansas.