Arkansas will head to a winner-take-all Game 3 in its Super Regional Series against NC State on Sunday in Fayetteville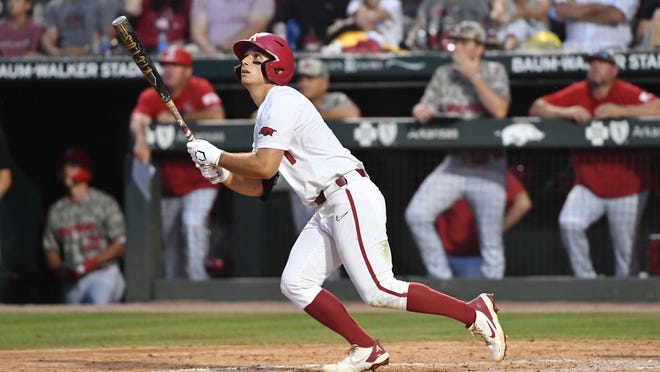 Fayetteville, Ark. – Arkansas baseball will not be making an appearance at the College World Series this year after its loss to North Carolina State in game three of the Fayetteville Super Regional.
Despite a masterclass from pitcher Kevin Kopps, the typically explosive Razorbacks' offense wasn't able to get much going in the 3-2 loss to the Wolfpack. Before Sunday's loss, 14 top overall seeds had advanced since 1999.
The Wolfpack will now advance to their first CWS since 2013. The last time coach Elliott Avent's squad made it to Omaha, it got eliminated in the second round.
Meanwhile, Arkansas will not advance after being ranked as the top team in the country for most of the year.