Arkansas State Troopers grant wish for hospice patient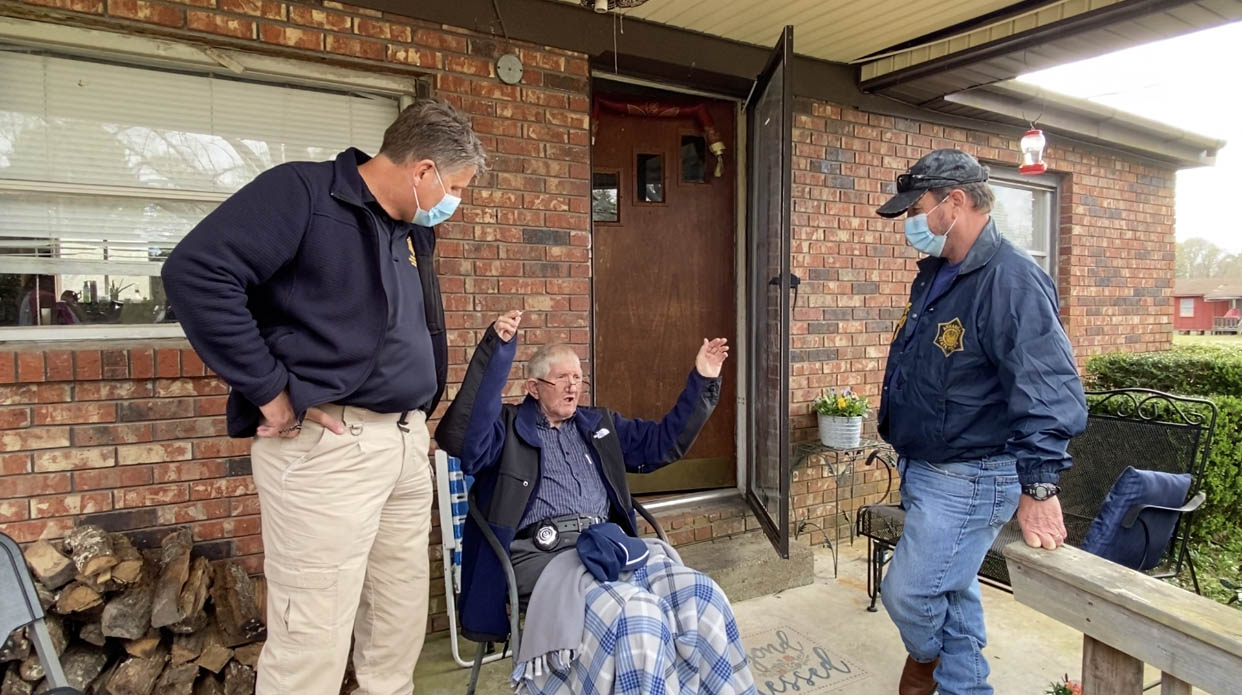 Arkansas – Earlier this month, a lifelong dream came true for one Camden man. As a line of Arkansas State Police vehicles flashed their lights and sounded sirens, Ron Goza was presented a trooper hat, and a week later, officers returned and presented him a badge from the Little Rock Headquarters.
"I had polio when I was just a child. I always wanted to be a policeman or in law enforcement and I didn't get to. They surprised me with all this. I didn't know they were coming," said Goza who has been in hospice care with Ouachita County Medical Center hospice for the last two years.
Cathy McAteer, LPN Community Liaison Volunteer Coordinator at the hospice, said the idea was sparked by Goza's love of law enforcement. She said that Goza prays for all law enforcement every night, including many officers by name.
He knows everybody's name and where they work, what troop they are with, if they are a sergeant of a lieutenant. He knows all about them. He had just mentioned over several visits to our social worker how much he loved the state police," McAteer said.
Goza will turn 81 later in the year.
"His birthday is later on in the year, and sometimes in hospice we don't get later on in the year. You kind of have to do things as they come about. So we, just among ourselves, were talking about how much he loved the state police and we may could contact them and see what could be done. If they could just make a little visit or something," McAteer said.
"So I contacted the state police office in Warren and she put me in contact with Clayton Richardson, the officer there and just told him (Gozer) really loved the state police and could they just maybe drive by his house and drive the sirens on," she continued.
McAteer said she expected, at most, a car to come by to cheer up Goza, but the response was phenomenal, with many cars coming from the Arkansas State Police.
Cindy Mounts, director of OCMC Hospice said, "They really outdid themselves. It made his day, if not his year. That's something we try do to talk to our families and patients and found out what are their passions? What are some goals they want to meet? And he really talked about the state police and police in general.