Arkansas House Passes Housing Standards Bill, Fails Commerce Appropriation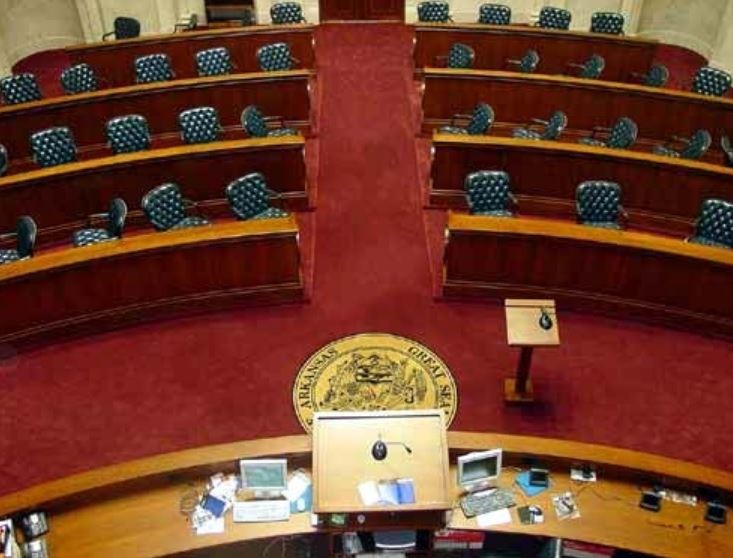 ARKANSAS – A bill that would establish statewide minimum housing standards is one step closer to going to the governor, after passing the Arkansas House on Thursday.
By a vote of 89-0, with one member voting present, representatives passed Senate Bill 594.
The legislation establishes minimum housing standards for rented properties that landlords must provide such as an "available source of electricity" and a "functioning" roof.
Neither landlords nor tenants rights' advocates have expressed major dissent over the amended legislation, though Lynn Foster with the group Arkansans for Stronger Communities, said previously in a committee meeting that the bill does not do enough to be considered a "habitability standards bill." Arkansas is currently the only state in the country without a statewide warranty of habitability in its code.
Rep. Spencer Hawks,  R-Conway, presented the bill to the House floor.
"SB 594, while narrowly crafted, will take care of bad actors out there that have been exploiting renters for far too long, [but] not creating overly burdensome requirements on property owners that will raise rates of rents, putting stress on an already vulnerable population and in turn perpetuating homelessness and poverty." Hawks said.
No one spoke for or against the legislation on the House floor. Because of an amendment to the bill on the House side, the Senate must take up and vote on the bill again before it goes to Gov. Asa Hutchinson.
COMMERCE APPROPRATION FAILS
The day after the Senate passed the 2021-2022 fiscal appropriation for the Arkansas Department of Commerce after a series of failed voted, the House failed to accumulate the needed votes to pass the same appropriation.
House members on Thursday voted 62-20, with two members voting present and 16 members listed as not voting, on Senate Bill 132, which is more than 10 votes shy of the needed 75 to pass.
Rep. Lane Jean, R-Magnolia, presented the bill to the House floor and spoke on the appropriation concerning economic development in collaboration with China, which is the aspect that Sen. Bob Ballinger said he was against when the bill was in the Senate.
"They've debated this quite lengthy in the Senate. There is no China office. There is a $200,000 contract with the person that does business in the Hong Kong, Taiwan, China area," Jean said.
The bill can be brought up again for another vote in the House. The legislature is expected to adjourn for the 2021 session on Tuesday.