Arkansas Activists, Transgender Community Fear Impacts of Recent Anti-Trans Bills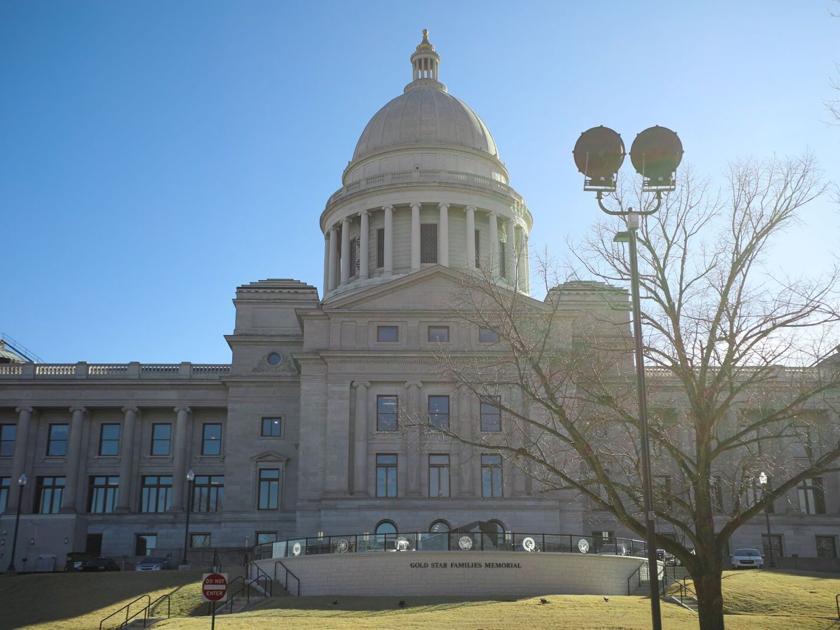 ARKANSAS – Arkansas transgender activists are working to elevate the voices of those in their community as they cope with their feelings of fear and exclusion because of this year's slew of passed or proposed anti-transgender state legislation.
The Arkansas Senate passed Senate Bill 354, which prohibits transgender girls from being members of and competing for public school sports teams, on March 11 with a vote of 28-7. On the same day, The Arkansas House passed House Bill 1570, which prevents transgender minors from receiving gender-affirming health care, including puberty blockers and cross-gender hormones, with a vote of 70-22. Gov. Asa Hutchinson signed SB 354 into law March 25 and vetoed HB 1570 April 5, but state legislators overrode his veto the next day.
Hutchinson said in a press release March 25 that he chose to sign SB 354, called the "Fairness in Women's Sports Act," to "promote and maintain fairness in women's sporting events." Meanwhile, he said in a press conference April 5 that he chose to veto HB 1570 because he thinks the bill is broad, is extreme and does not protect young people who are currently undergoing hormone therapy.
Bellamy Brooks, vice president of the Transgender Equality Network, said she feels exhausted and fearful for Arkansas transgender kids who she thinks are being told they do not matter. She thinks denying transgender girls the friendship and sense of community that accompanies sports participation, and denying transgender youth access to gender-affirming care, will be damaging for the entire LGBTQ community.
These bills could worsen their struggles to feel validated and accepted at school when the state they live in is saying that they are not accepted, Brooks said.
"I really feel bad for the kids who were already undergoing treatment and now are just being told by politicians that they can't be themselves," Brooks said. "It's kind of ridiculous and I hope that it doesn't hold up in court."
 Evelyn Rios Stafford, the District 12 justice of the peace in the Washington County Quorum Court, is the first openly-transgender elected official in Arkansas. She is trying to use her platform to elevate the voices of people who are most directly impacted by these bills, such as transgender youth and their families, she said.
Prior to Hutchinson's veto of HB 1570, Rios Stafford visited with the governor to dicuss the impacts of the bill on transgender youth. She brought along an 18-year-old transgender woman who began transitioning at the age of 13 to speak about the benefits of having accessible hormone treatment. Rios Stafford thinks their conversation helped humanize the issue for him and influenced his decision to veto the bill.
"Obviously, I'm disappointed in the Arkansas legislature for not doing the same amount of homework that the governor did and deciding to override his veto," Rios Stafford said.
Brooks thinks it is hypocritical that the same lobbyists who extoll the virtues of small government and freedom are the same ones pushing bills restricting transgender people's freedom, she said.
Several other anti-transgender bills have been proposed in the Arkansas legislature this session and are on their way to committees. These include HB 1749, which would prevent schools from requiring teachers to call students by their preferred names or pronouns, and HB 1882, which would allow lawsuits against public agencies for allowing people to use restrooms inconsistent with their biological sex.
Theo Mellon, a UA senior who is transgender, has lived in Arkansas for most of his life and plans to work here after he graduates. However, he said seeing these bills pass or be proposed makes him feel unsafe in Arkansas.
"I really don't feel respected or wanted here," Mellon said. "It's very difficult trying to progress a career and a community around here."
Mellon is especially disappointed that neither UA Chancellor Joe Steinmetz nor any of the college deans have released a statement denouncing these bills, he said. He had expected them to say something or do something to help their transgender students, especially considering HB 1882 would affect public institutions, he said.
Mellon said he thinks the implementation of HB 1749 would create a hostile environment for kids in schools if teachers refuse to call them by their preferred pronouns.
The volume of anti-transgender legislation this session puts a heavy burden on transgender youth and their families, and it is unfortunate to see them being used as a "political football" by anti-LGBTQ groups, Rios Stafford said.
"I really want to center the fact that these transgender youth and their parents are not just talking points, and it's not just an abstract debate," Rios Stafford said. "They're real living, breathing, flesh and blood human beings, and they're part of our communities. They're our neighbors. I think when people take the time to really listen to their stories, they come away with a different understanding."