1,000-mile bike race to depart from Fayetteville square Saturday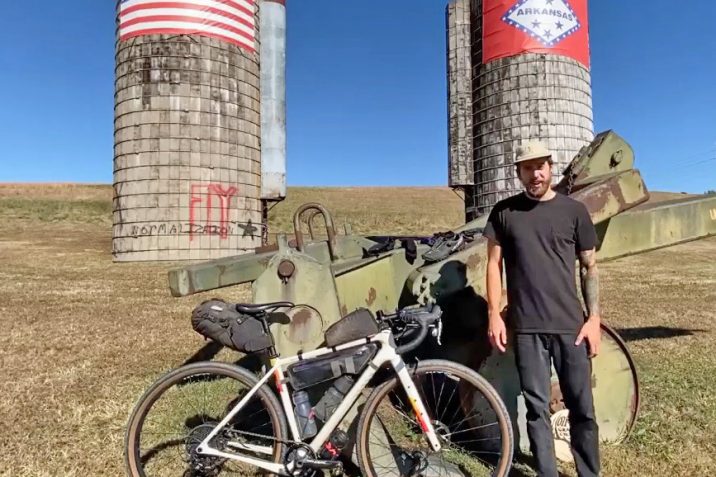 FAYETTEVILLE, Ark. – Fayetteville will host the annual Arkansaw High Country Race this weekend.
The 1,017-mile bikepacking race starts and finishes on the downtown square.
The race is a self-supported event, meaning the riders must be completely self-sufficient, and may only use resources that are available to every participant. With such a long course, riders must decide how long to ride each day before stopping to rest.
To date, the fastest known time on the course was set by Jay Petervary at 5 days, 12 hours and 6 minutes. Rebecca Rusch holds the women's record of 8 days, 3 hours and 33 minutes.
The course follows the perimeter of the Arkansas High Country Route, originally published in 2019 by the Adventure Cycling Association and the Arkansas Parks and Recreation Foundation.
Cyclists will traverse the Ozark Mountains to the Buffalo National River Corridor, and into the Arkansas River Valley. From the River Valley, riders dip through the Ouachita Mountains before climbing back through the Ozarks to the finish line in Fayetteville.
"We're excited to welcome ultra-endurance cyclists from across the country to Fayetteville this fall," said Brannon Pack, cycling coordinator for Experience Fayetteville. "The Arkansaw High Country Race route showcases some of the best gravel and backcountry cycling available in the state. Our designation of 'host city' for the race shows that authentic bikepacking adventures are accessible from Fayetteville."